The withdrawal of US troops from Iraq would be "disastrous"
The withdrawal of US troops from Iraq would be "disastrous"
Saturday, March 09 2019 at 17:07 PM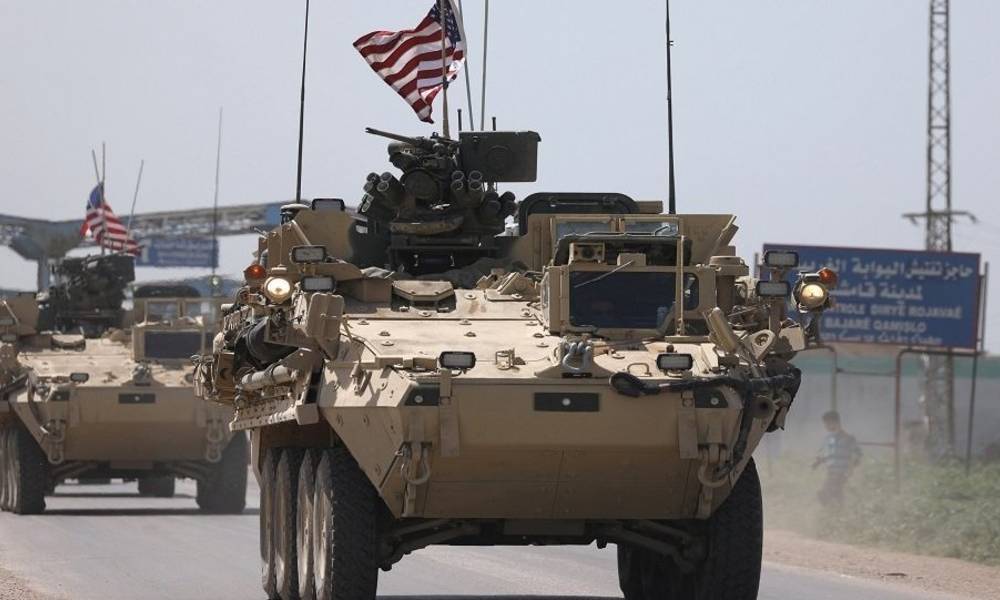 Follow-up / Sky Press
A US newspaper said the withdrawal of US forces from Iraq would be catastrophic for the country, which has become a playground for terrorism, and that the withdrawal will be disastrous for the Middle East, which is still suffering from instability.
"The withdrawal of US troops from Iraq, following an imminent withdrawal from Syria, would be a major setback to US interests in regional stability," US State Department analyst Christopher Brodsky told the National Interest magazine on Wednesday.
He pointed out that the Iraqi political forces have a weight demanded the withdrawal of US troops from Iraq and threatened to put the matter in parliament.
The Iraqi-US relationship has been tense for some time and has been strained since US President Donald Trump said his country's troops were monitoring Iran, raising fears that Iraq could be used as a battleground between the two countries.
Although security officials in Baghdad acknowledge the advantages of a limited US presence in Iraq's security and stability, widespread discontent with Washington among Iraq's political elite can push and force US forces out of the country.
Brodsky pointed out that the Trump administration needs to reassess its policy in Iraq and to commit to a strong bilateral relationship between the two countries.
He said there were several reasons to keep US troops in Iraq, including that the preacher was not defeated, and the core of Trump's strategy in the Middle East includes confronting Iran, and would lose this strategy much if the troops left Iraq.
Brodsky said policymakers in the United States were questioning whether the deployment of limited troops in Iraq could provide more than the relief teams' solutions to the country's deep institutional problems.
What America can do is help stabilize a volatile region and prevent worse conditions, such as a resurgent return to Iraq, a Turkish invasion of Syria, and the creation of space for governments to influence key factors that allow extremist groups to spread. .
The Iraqi government has a long way to go to improve these key factors. The recent budget proposal in Iraq has failed to provide enough reconstruction efforts, but the realistic expectation of these efforts is decades, not years.
He said the United States should engage constructively in Iraqi politics in search of common solutions to complex problems instead of building its involvement in the effectiveness of Baghdad in driving away biased politicians to Iran, calling this goal unrealistic and unnecessary.
He concluded that some of the recent signs of progress justify the continuation of the US military presence in Iraq, pointing out that the best of these signs is to increase the effectiveness of the Counterterrorism Department, which was built with the help of US special forces to hunt down "terrorist" groups and intelligence gathering, and was directed to work within large operations To cleanse the north and west of Iraq from the hasty.
skypressiq.net