Halabousi confirms to America and Britain that Iraq can not "dispense with" them
Halabousi confirms to America and Britain that Iraq can not "dispense with" them
Wednesday, March 06 2019 at 09:52 AM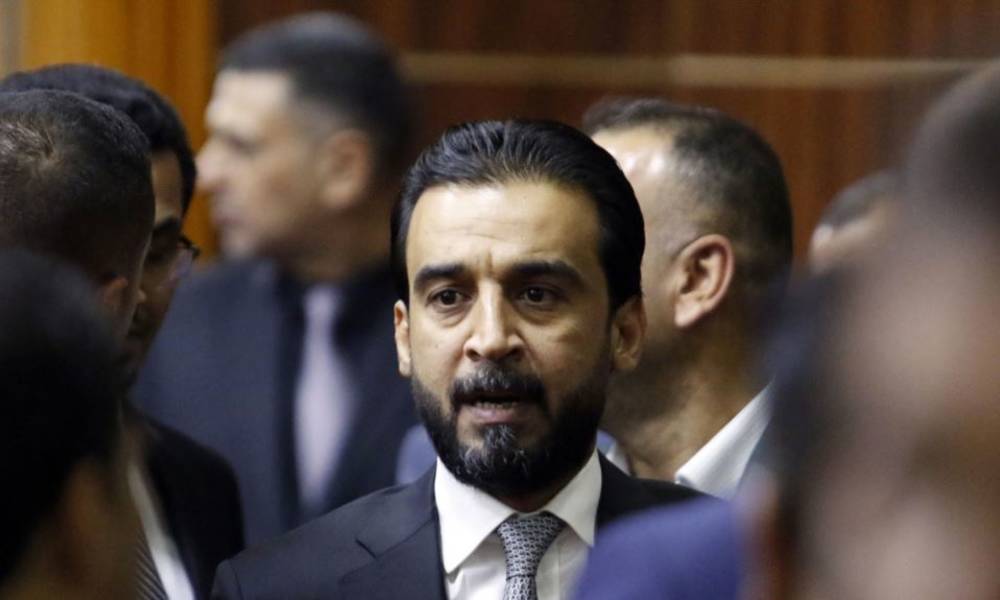 Baghdad / Sky Press
It is clear from the meetings of officials with the delegations of America and Britain, which has a military presence in Iraq, that it is capable of taking any action against its forces.
The last of these meetings, yesterday, in the presence of Speaker of the House of Representatives Mohammed Halbusi with US Assistant Secretary of State for Conflict and Stability Operations Denis Nathalie, as well as meeting with the British Ambassador to Iraq John Wilicks.
Halabousi asked during these meetings to support Iraq to achieve stability through cooperation in the reconstruction and investment and the return of displaced persons.
But demanded the President of the Iraqi Council of Representatives to develop relations between Baghdad and Washington, and coordination in the fight against terrorism.
Which Natalie met by declaring the United States' commitment to stand by Iraq to achieve stability.
It was repeated by Halbusi to the UK, calling for support for Iraq's reconstruction, reconstruction and investment efforts in liberated cities.
Halabousi called on the British to continue cooperation between Iraq and the United Kingdom in the field of security and energy, which Willix met by declaring his country's support for Iraq and its people in all fields to achieve its internal and regional stability.
These meetings reveal that what is being said by the representatives of political parties and blocs in Iraq has nothing to do with official positions that do not dare to request the withdrawal of American or British forces from Iraq.
skypressiq.net