Maliki: If there is a consensus to "change" Fayadh, I am not part of it
Maliki: If there is a consensus to "change" Fayadh, I am not part of it
Sunday, February 24, 2019 at 10:09 AM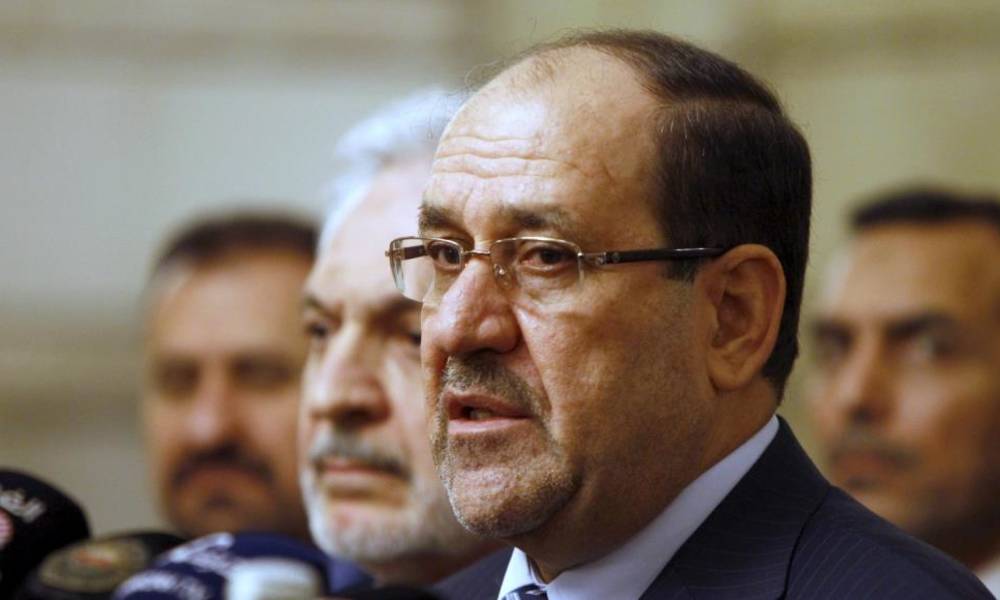 Baghdad / Sky Press
The head of a coalition of state law, Nuri al-Maliki, yesterday, that the rule of law is not part of the dialogues of the alliance led by Hadi al-Ameri and led by Moqtada al-Sadr, and that rapprochement between them can not be at the expense of cohesion coalition construction.
Maliki said that "the nomination of Fayadh came from the coalition of construction, and I defend Fayadh because he is a candidate for the coalition of construction, and if there is a consensus to change the Fayadh I am not part of it, and reiterated the assurances announced by the Iranian men in Iraq that Prime Minister Adel Abdul Mahdi is From adopting the nomination of Fayadh. "
And the crisis of Fayadh, to another file is escalating the file of foreign forces in Iraq, as Maliki stressed that the House of Representatives does not have the authority to remove the US forces, as they told him that the Americans entered Iraq at the request but did not disclose who requested it, That not one American soldier entered Iraq during the period of his government.
In the end, Maliki stressed that Iraq needs American experts, advisers and trainers, but does not need US combat forces, warning of what he described as repeated positions of 2014.
skypressiq.net