"Exclusion" of Maliki and Abadi, Allawi and Nujaifi .. After "absent" continues
"Exclusion" of Maliki and Abadi, Allawi and Nujaifi .. After "absent" continues
Tuesday, February 12, 2019 at 14:39 PM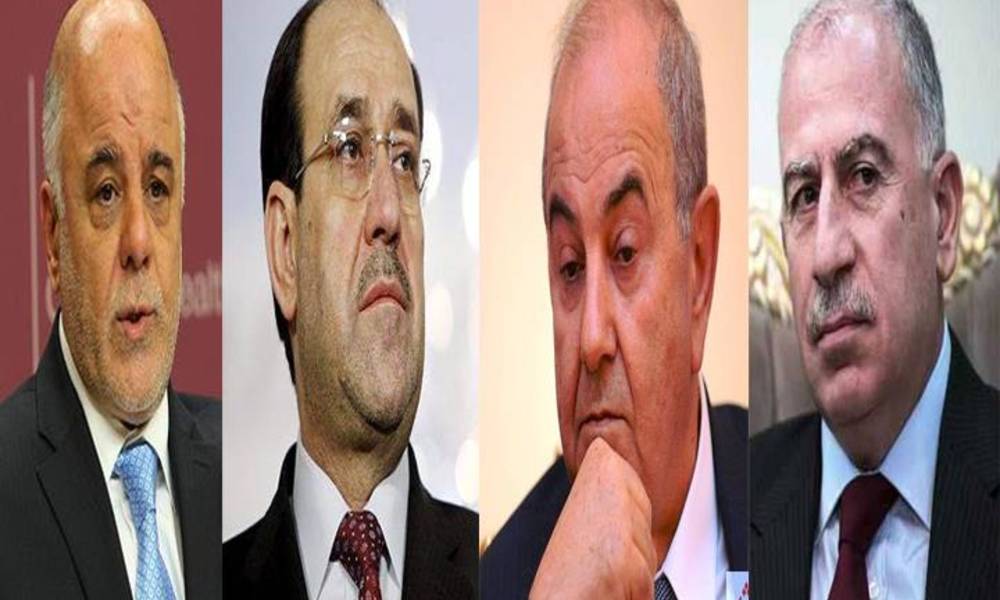 Baghdad / Sky Press
Parliamentary sources revealed the existence of a parliamentary move to pressure the Speaker of the House of Representatives, Mohamed Halboussi, to exclude more than 18 deputies absent from parliamentary sessions.
The sources said that the most prominent absent from the sessions of the parliament, are "Nuri al-Maliki, Haider Abadi, Iyad Allawi, and Osama Najafi," stressing that "the parliament hall did not witness their presence only during the section."
In the text of the parliamentary law, a member of parliament who is absent in the event of repeated absence without a legitimate excuse five consecutive or ten consecutive times during the annual session, shall send a written notice to the absent member, inviting him to attend the meeting. Council at the request of the Board.
Halabousi is thus entitled to take this legal action against absentee MPs, which is contrary to the partisan and personal interests that prevail within the parliament.
It is noteworthy that there is a paragraph of the Penal Code of Deputies provides that "the penalty of the deputy underdevelopment of the amount of 500 thousand Iraqi dinars.
skypressiq.net