Abadi in the first interview with a foreign channel .. "Sistani" did not issue a fatwa to form a popular crowd
After the end of his mandate .. Abadi in the first interview with a foreign channel .. "Sistani" did not issue a fatwa to form a popular crowd
Sunday 27 January 2019 at 10:15 am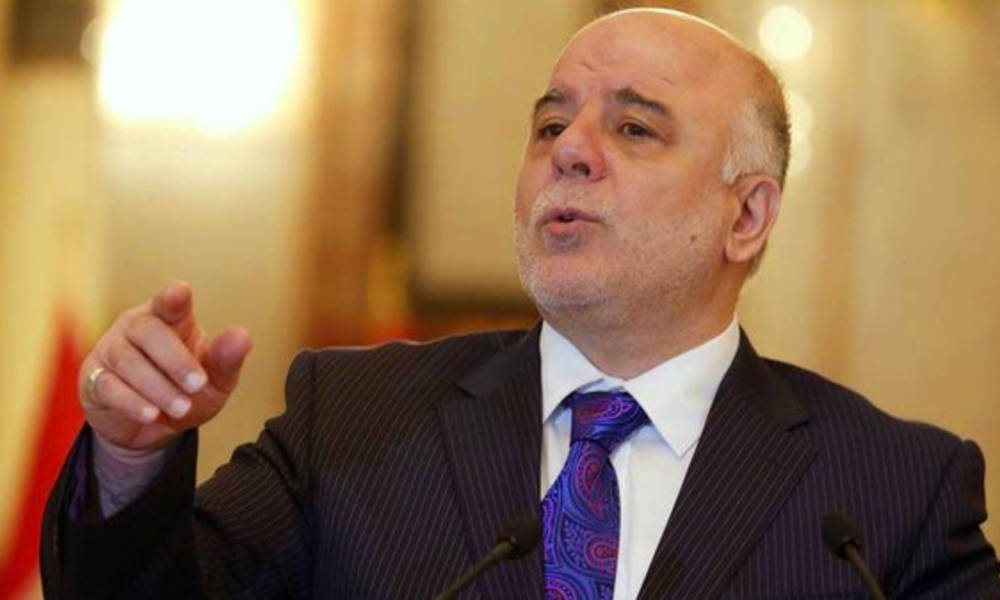 Baghdad / Sky Press
Former Iraqi Prime Minister Haidar al-Abadi revealed that Iran, Saudi Arabia and the United States are exerting clear influence over the selection of presidencies in Iraq.
"The Iranian position has played a role in depriving him of a second term, despite the victory over an encouraging organization and saving the country from the economic shock caused by the decline in oil prices," Abbadi said in a television interview with the program.
Al-Abbadi stressed that the religious authority Ali al-Sistani did not issue a fatwa to form a popular crowd, but called for volunteering among the Iraqi forces to defend the homeland from the threat of terrorism.
He said the name of the crowd was not mentioned in the Friday sermons nor did the description be mentioned by the author or his representatives.
Abadi stressed that he opposed the intervention of armed militias in the elections and influence the political decision, and said if armed groups did not disarm and did not disarm, the situation foreshadows confrontations that do not win their heels. "
Abadi expressed surprise at the threats issued by this or that faction against the US military presence in Iraq. "The number of foreign troops in Iraq during his tenure has reached 9,500 soldiers, assisted by some 4,000 civilian contractors," he said, adding that if reports of increased preparation were to be made, the government must explain the reasons.
Abadi said his successor, Prime Minister Adel Abdul Mahdi, agreed to go to the base to meet US President Donald Trump, who made a surprise visit to his forces in Iraq on the eve of Christmas.
"As far as I know, the meeting was not done because of a disagreement over the arrangements," he said.
Abadi stressed the need for the popular mobilization to adhere to the principle that it is an institution of the Iraqi armed forces "and not outside or above it.
In his first interview with a foreign television channel, Abadi spoke of sensitive issues in international and regional relations, including visits by Iraqi political delegations to Israel, normalization with Tel Aviv and others.
skypressiq.net