Disclosure of new "proposals" between the block "Sadr and construction" !!
Disclosure of new "proposals" between the block "Sadr and construction" !!
Wednesday, December 26, 2018 at 10:54 am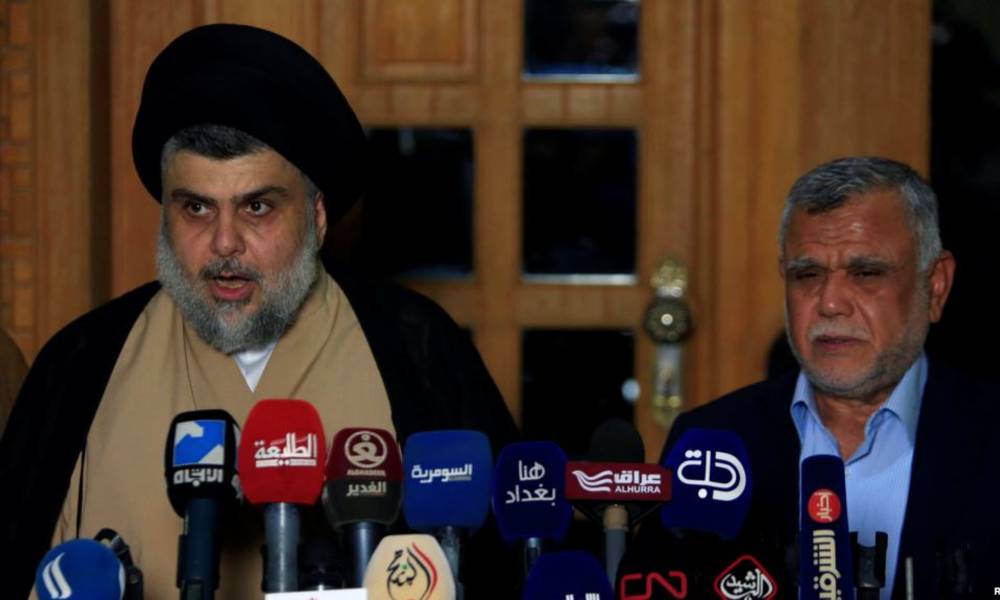 Baghdad / Sky Press
A source familiar with the reform alliance, the new proposals are being traded with the coalition of construction to resolve the crisis of filling vacant ministerial portfolios.
Parliament was due to vote on the last five vacant cabinet posts but only approved Shaima Khalil, minister of education, and Nawfal Musa as minister of immigration before chaos broke out during Monday's session.
A deputy for the reform bloc said that "the coalition of construction offered to give up the Fayyad of the three positions of the presidency of the popular crowd and the National Security Adviser and the National Security Service and shared with the reform alliance in return for voting for his benefit in the next session of parliament scheduled for the eighth of next month.
The MP pointed out that his bloc rejected this proposal, insisting on replacing Fayyad with another candidate who is more acceptable, experienced, efficient and independent.
He said that "some leaders of the parliamentary reform bloc secret vote in the next parliament session on the name of Fayyad, but the building block rejected this proposal because of its conviction that there is a large rejection of the nomination of Fayadh."
"There is an agreement between the reform year that states that if the vote falls, former parliament speaker Salim al-Jubouri will be put in his place," MP Talib al-Watan said after the fall of Faisal al-Jarba.
Jubouri pointed out that "the candidate was submitted formally to Prime Minister Adel Abdul Mahdi and partners in the political process," indicating that «Salim Jubouri has the support and acceptability, the most likely to get the portfolio of the Ministry of Defense," adding that " Defense instead of reform, the political agreement provides for the defense of the reform and the interior of the building. " The MP for the construction coalition Mehdi Taqi confirmed yesterday, that the parliament session on the eighth of next month will see another name for the post of Ministry of Defense. Taqi expressed his regret over the uproar that took place yesterday under the dome of the parliament, noting that they "demanded the nomination of candidates for all the remaining vacant ministries to be voted on yes first, but the uproar and break the quorum prevented it." He pointed out that "the parliament session on the eighth of next month will witness the submission of another name to assume the post of Ministry of Defense with the completion of voting on the remaining ministries vacant."
Taqi called on all members of parliament to "not repeat the breaking of the quorum to complete the vote on the cabinet cabin at the next meeting."
skypressiq.net