Because of the interior and defense .. honeymoon between Suron and Fatah threatened to secede
Because of the interior and defense .. honeymoon between Suron and Fatah threatened to secede
Saturday, November 17, 2018 at 10:58 am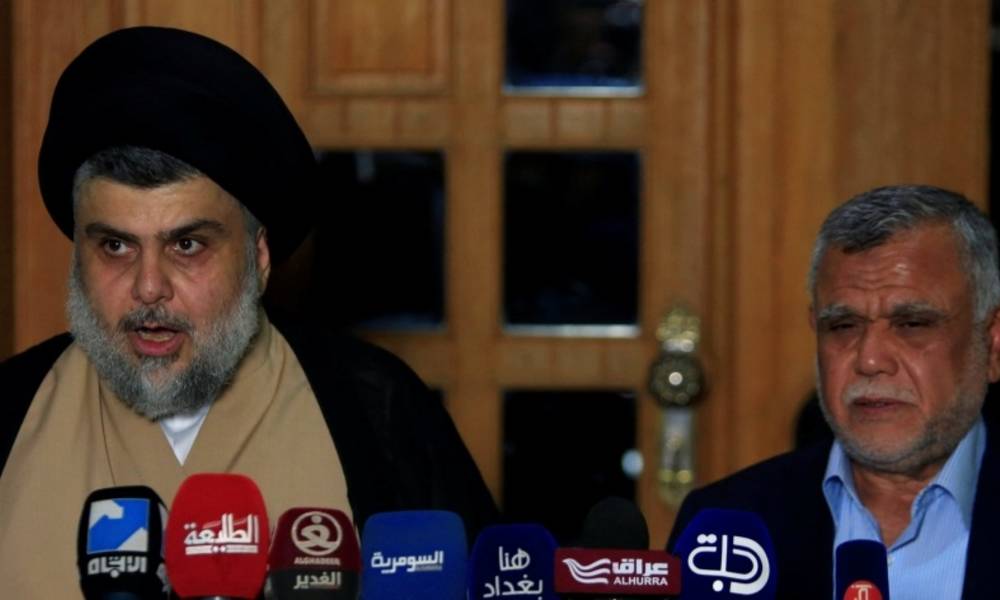 Baghdad / Sky Press
The Shiite House was unable to resolve the dispute between the alliance of Fatah led by Hadi al-Amiri and others led by Moqtada al-Sadr, on the only candidate for the post of Minister of Interior Faleh al-Fayadh; which will be passed through the vote in parliament on the basis of the majority, threatening the separation between the two alliances, After the announcement of the formation of the government.
For his part, the National Coalition led by Iyad Allawi, stuck to his candidate Faisal Jarba for the post of Minister of Defense, at the time announced by the accountability and justice in the language of its spokesman Faris Bakoua, the inclusion with the Minister of Communications Naim al-Rubaie ablation, which is contrary to the law with Tuzira.
A source in the national, said that "the pilot team Faisal Jarba is still the favorite candidate for the post of Minister of Defense, indicating that" Al-Jarba has the confidence of the leadership of the coalition and has the acceptance of a large majority of the political parties. "He
denied that the Jarba included the procedures of the de-Baathification Commission, A letter issued by the Commission in July last year The source said: "did not reach any book contrary to that body until the moment."
The National Coalition put forward leader Salim Jubouri, former parliament speaker, a candidate for the post of Minister of the Interior, while put forward «National Axis Alliance» belonging to «building block» Hisham Darraji Marsh A defense.
In the same vein, he could not Shiite House to resolve the dispute between the blocs; «conquest» led by Hadi al – Ameri, and «moving» led by Muqtada al – Sadr, the only candidate for the post of interior minister Faleh al – Fayad; which will be passed "by voting within The parliament depends on the majority in the event of no agreement between the (construction) and (reform) »According to the« Middle East »Bahaa al-Nuri, a member of the Iraqi parliament on the block of construction
Nuri said that« (construction) adhere to Fayadh candidate for the post of Minister of Interior Unless there is an objective reason to prevent his candidacy, "calling for a shift away from personal differences There is a keenness of everyone to complete the government cab next weekend. "
On whether the ongoing dispute between al-Fath and Ssouroun over al-Fayadh, former head of the national security apparatus, will end the honeymoon between the two blocs that have won first place.
In the elections in May, 54 seats were won, while 47 seats were won.
skypressiq.net