Adel Abdul-Mahdi threatens the political blocs and gives them the last chance
Adel Abdul-Mahdi threatens the political blocs and gives them the last chance
Friday , 16 November 2018 at 10:31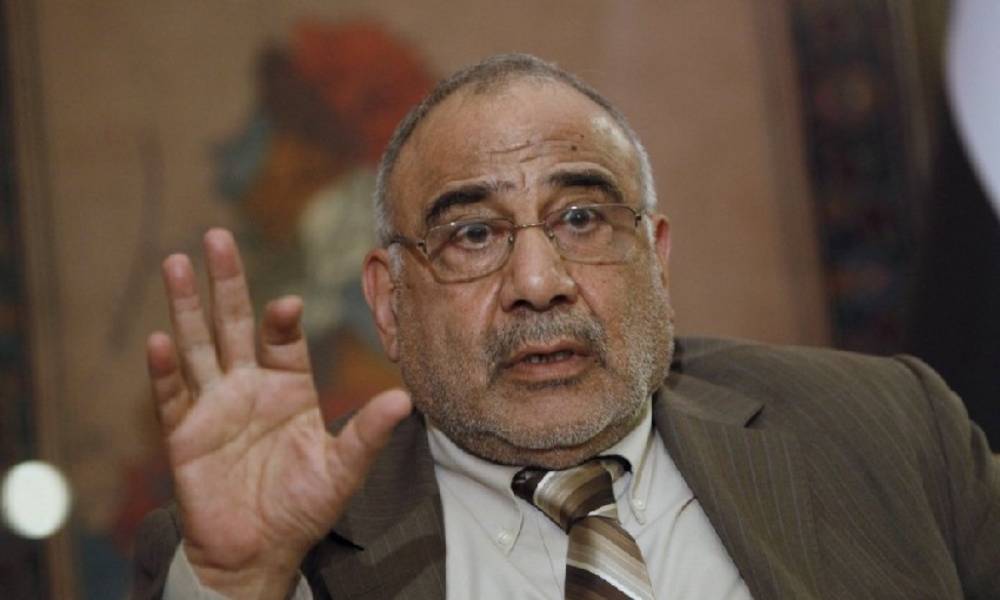 Baghdad / Follow-up Sky Press
The coalition of construction, that Prime Minister Adel Abdul-Mahdi sent letters to the political forces lining threatened to resign immediately, in the event of continuing political conflict on positions.
MP Amer al-Fayez said in a press statement that "Abdul-Mahdi sent messages very clear that he will submit his resignation immediately in the absence of political consensus between the blocks and parties and the continuation of the conflict on positions."
He explained that "submission of resignation is the last option for Abdul Mahdi, he now gave a last chance to the political blocs."
Al-Fayez revealed that "Abdul-Mahdi preferred to resign, to stay in a government that may be unsuccessful, unsuccessful and deteriorating, he will not risk his political history and family, at all, and this has been confirmed repeatedly.
Despite the passage of about 6 weeks on the formation of the Iraqi government, but the security ministries are still being run by the Acting Prime Minister Adel Abdul Mahdi as a result of the incompatibility of the political blocs to candidates for these ministries.
The newspaper "Arabs" London revealed, on Thursday, the possibility of resorting to Prime Minister Adel Abdul-Mahdi, to sign his resignation, to contain increasing pressure on him, as well as the conflict over the remaining portfolios, especially the Ministries of Defense and Interior, which reached an unprecedented level and turned to "auction "According to the newspaper.
skypressiq.net