Abdul Mahdi to the alliance Abadi: Talk to Sadr and Amiri around your ministries
Abdul Mahdi to the alliance Abadi: Talk to Sadr and Amiri around your ministries
Tuesday, November 13, 2018 at 15:55 PM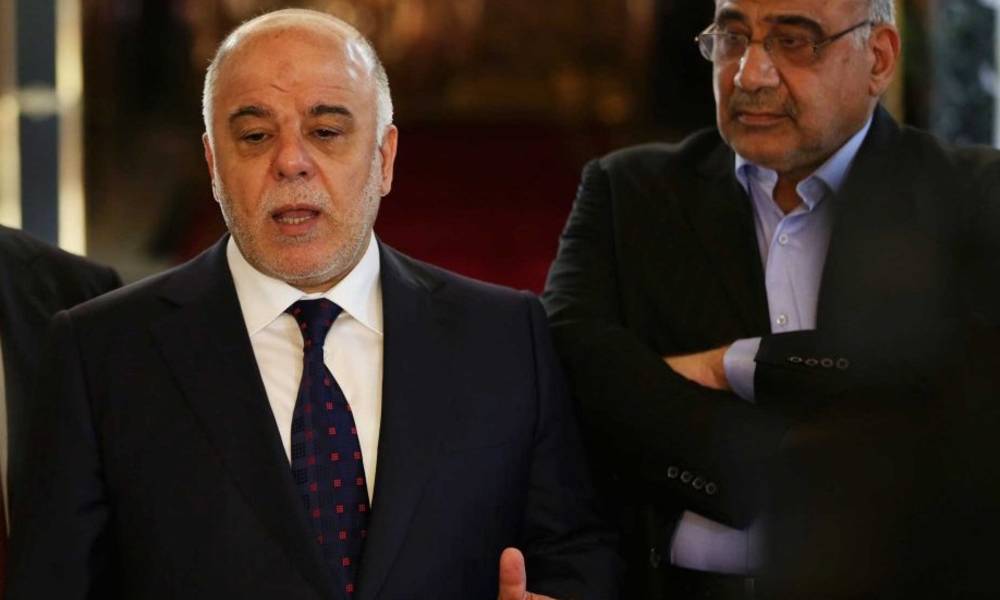 Baghdad / Sky Press
A coalition of victory headed by Haider al-Abadi, on Tuesday, that Prime Minister Adel Abdul-Mahdi asked the members of the victory to negotiate with other allies and construction on the division of ministries and share them.
"When Adel Abdul Mahdi was appointed to form the new government, the victory coalition gave full freedom to the president in the process of choosing his cabinet, but the intervention of some political parties to form a government and impose it on certain ministers, made the victory," MP Nada Shaker Jawdat said in an interview with Sky Press. Demanding positions according to his electoral entitlement. "
She added that "the victory coalition led by former Prime Minister Haider al-Abbadi, a visit to Abdul-Mahdi to discuss the share of the coalition government," noting that "Abdul-Mahdi was unable to give the coalition any position, and asked us to negotiate with coalition and other construction led by Moqtada al-Sadr and Hadi al-Ameri to get Positions in his government. "
Goodt pointed out that "Abdul-Mahdi talked about the intervention of coalition members and the construction of the name of the new cabinet, and limit his freedom to name the new government to nominate four ministers only," indicating that "the victory coalition light on the division of ministries and share of them, but received no answer on that subject "He said.
"The political blocs promised Abadi at the beginning of the negotiations to form the government of Abdul Mahdi, taking over the Foreign Ministry or Vice President of the Republic, but Abadi did not surrender and stressed the support of Abdul Mahdi and avoid the idea of ​​the opposition because of the damage to the work of the government and its various institutions.
skypressiq.net