The alliance of victory reveals the fate of Haider Abadi in the new government
The alliance of victory reveals the fate of Haider Abadi in the new government
Tuesday, October 23, 2018 at 10:35 am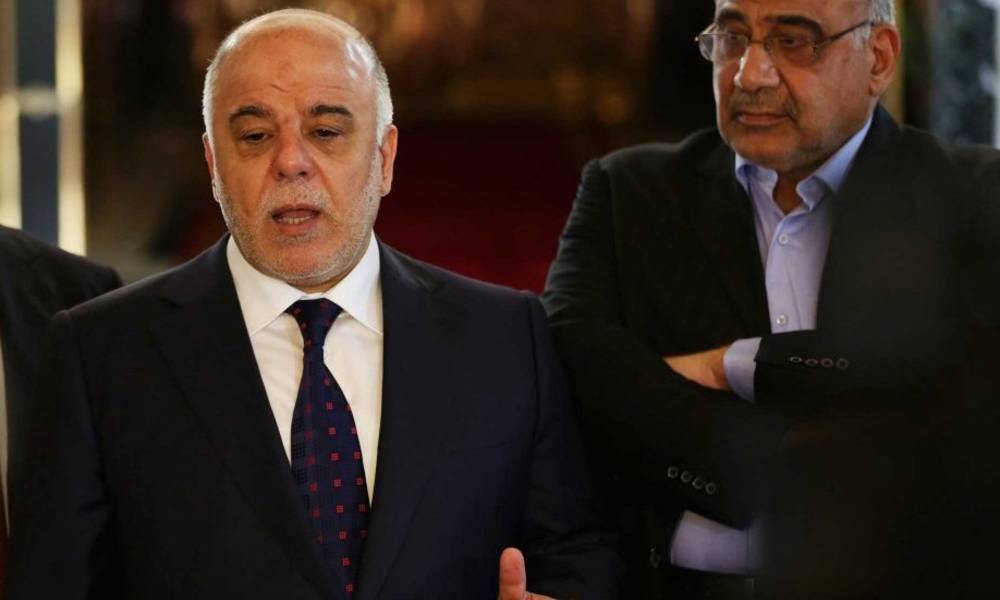 Baghdad / Sky Press
Revealed the coalition victory, the fate of its leader and Prime Minister Haider Abadi after the formation of the next government, indicating that Abadi will go to Yemen's constitutional performance as a deputy in parliament.
The MP for "victory" Zaher al-Abadi said in an interview with Sky Press, "The coalition of victory is no longer only 12 deputies after the exit of the coalition of tender headed by Faleh Fayyad and the Declaration of Vice Virtue – eight – the split and the formation of a new alliance.
He added that "the final political talks indicate that the Prime Minister Haider Abadi could not obtain a sovereign position, but will share the rest of the victory is a single ministry and far from Abadi."
"The prime minister does not intend to get any government office at the current session, but he intends to go to parliament to serve the constitutional Yemen as deputy and full-time to rearrange the alliance of victory and political action and support the government."
On whether the recent visits of Abbadi to the security ministries in relation to the preparation of the Ministry of Security, denied Zahir Abadi any intentions of the Prime Minister to assume the Ministry of security or other, adding that "his tour in the security institutions aimed to prove his concern for the safety of the security file as commander-in-chief of the armed forces until the end of his mandate and hand over The government to Prime Minister-designate Adel Abdul Mahdi, a stable security situation. "
The last 72 hours have seen intensive visits by the prime minister to most of the security institutions, most notably the defense and interior ministries, the anti-terrorist apparatus, the joint operations command and meetings with security chiefs.
For his part, the security expert Hashim al-Hashemi said that Abbadi's visit to the military sites carries three important messages, namely showing the extent of the increased security capacity and achievement of the military tiger after the collapse of the security forces in 2014 and the second message that he is a statesman depends on the state security institutions and not on the militias in the state administration , And the third is the ability of the armed forces to extend security and high competence in the fight against terrorism after four years of collapse and what happened in the events of Mosul.
Al-Hashemi ruled out Obaidi's visit to the Ministry of Security, noting that he "does not have any security specialization qualified by the Ministry of Defense or the Interior Ministry, while he has the ability to manage the external file as Deputy Prime Minister for Foreign Affairs, as well as the Foreign Ministry. Good. "
The President of the coalition of victory Haider Abadi announced on (October 18, 2018) that he will not retire from politics, indicating that he will exercise parliamentary work in Parliament. Abadi said in a statement: "We are undergoing transformations between the authorities and the state,
skypressiq.net