Adel Abdul Mahdi will focus on these four files in the next stage
Adel Abdul Mahdi will focus on these four files in the next stage
Saturday, October 06 2018 at 14:38 PM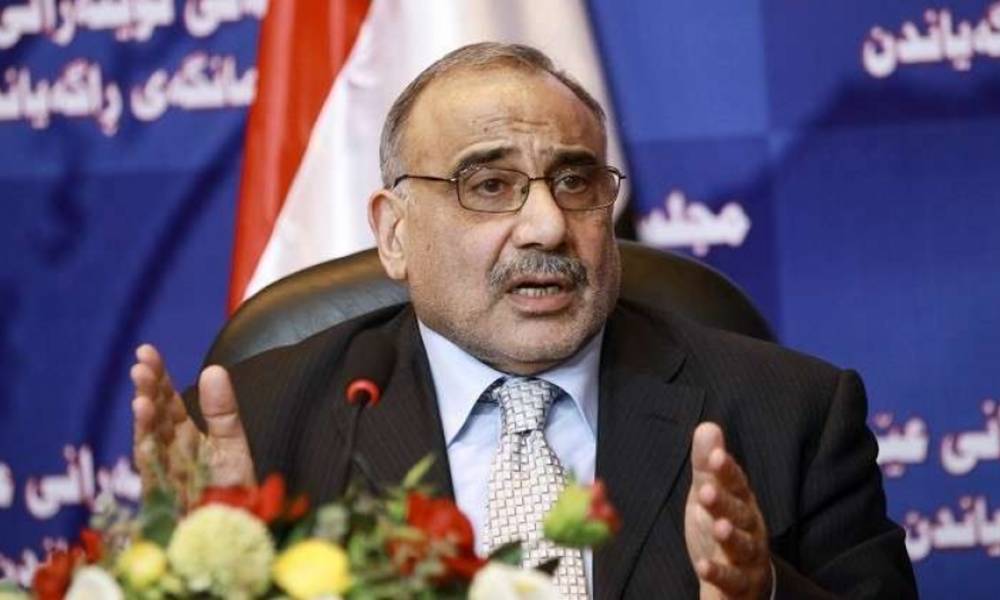 Baghdad / Sky Press
The Prime Minister-designate Adel Abdul-Mahdi plans to focus on four important issues in the next phase, the report said. He said he must overcome the obstacle to win Sadr's confidence through a viable "government program".
Prime Minister-designate Adel Abdul-Mahdi said during a telephone conversation with US Secretary of State Mayak Pompeo that the next government will be one of its priorities to rebuild the country, provide services to citizens, strengthen relations with the international community and security.
He explained that the leader of a coalition of state law, Nuri al-Maliki, stressed during his congratulations Abdul Mahdi, the importance of the new government's focus on security and services, where Maliki said, "I support the efforts of Prime Minister-designate Adel Abdul Mahdi, and Assnad with all our strength in establishing the rules of work National joint venture during the current phase. "
"Security, services and reconstruction files are the biggest concern that the government has to achieve in cooperation with everyone," Maliki said in a statement released by his media office. "We have no choice but to work together, overcome difficulties and win together."
For his part, the head of the political body in the Sadrist movement, Nassar al-Rubaie, it is not possible for the next government, to continue its work without the implementation of its government program, "We need to build a strong political system capable of extending the law and the preservation of civil life rights and the end of quota, sectarian and ethnic , The principles and foundations confirmed by Sadr. "
In addition, the current national wisdom, led by Ammar al-Hakim, put Abdul Mahdi, 10 priorities for his next government, where the spokesman for the current, Nofal Abu Raghef, that "Abdul Mahdi will go to set priorities of up to 10, Including security and economic decentralization and dedication This is what I understand to the extent of my communication and discussion, which are key axes, "stressing the need to grant broader powers to the provinces and the dismantling of bottlenecks in the way of dealing between the organs of the state and ministries.
He stressed that "the stream of wisdom optimistic about the political scene and the experience of Presidents Barham Salih and Abdul Mahdi, the focus of optimism," noting that the granting of a deadline for Abdul Mahdi is not new and knows it in advance and accepted it, but adopted to a large extent.
skypressiq.net