Basra crisis puts Abadi in a confrontation with Sadr
Basra crisis puts Abadi in a confrontation with Sadr
Sunday, September 09, 2018 at 16:10 pm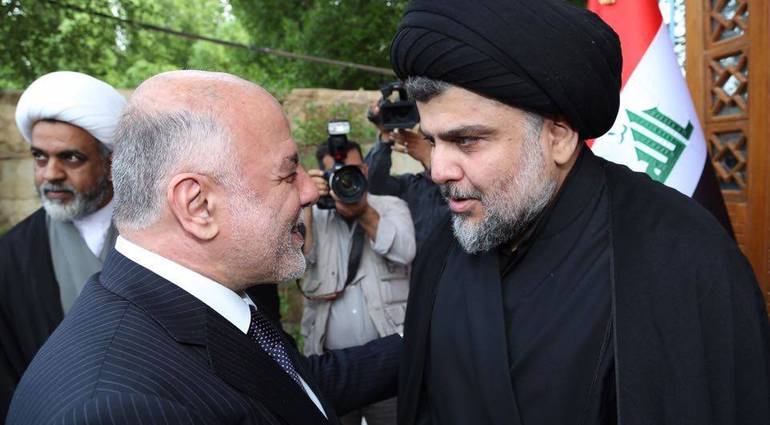 Baghdad / Sky Press
Unexpected developments have emerged in the Iraqi political scene following the extraordinary parliament session on Saturday to discuss the crisis in southern Basra.
Prime Minister Haider al-Abadi found himself in a difficult position after he relied on his political alliance with a coalition led by Shiite cleric Moqtada al-Sadr to form the largest bloc, and thus named for a second term.
"We ask the prime minister and the cabinet minister to resign and apologize to the Iraqi people," said a spokesman for the alliance of the lawmaker Hassan al-Akoli in the House of Representatives.
Not only Sadr, but Ebadi also lost the second largest winner of the election, the alliance of conquest led by Hadi Amiri, close to Iran.
The spokesman for the opening MP Ahmad al-Asadi that the failure and failure clearly in the crisis in Basra was unanimous by the deputies … We demand the resignation of the prime minister and ministers immediately.
The announcement came after a special parliamentary session attended by ministers from the government and its president to discuss the situation in the province of Basra, after a week of bloody protests that killed 15 demonstrators, and burning the headquarters of a number of political parties and several government buildings.
Sadr raised in a statement yesterday the possibility of entering into a confrontation with Abadi about the prime minister, although they are key parties in the coalition of "reform and reconstruction," which also includes the leader of the wisdom movement Ammar al-Hakim and leader of the National Coalition Iyad Allawi.
skypressiq.net