After "burning the Iranian consulate … reference" Sistani "calls for
After "burning the Iranian consulate … reference" Sistani "calls for
2018/9/8 10:21 AM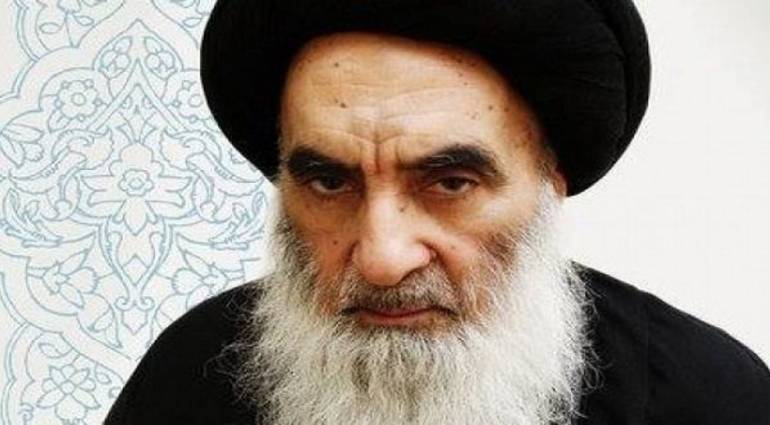 Follow-up / Sky Press
Iraq's top religious authority, Ali al-Sistani, called for reform of the political situation in Baghdad and a halt to violence against demonstrators after days of protests that saw the city of Basra fall.
Sistani blamed political leaders for the tension and said the new government should not be "on the same basis as the previous governments."
Protesters stormed the Iranian consulate on Friday and set fire to the perimeter of the complex, chanting slogans denouncing Iran.
For his part, spokesman for the Iranian Foreign Ministry, Bahram Qasimi, that the immigrant Iranian Consulate in the city of Basra and the burning of Iraq resulted in heavy material losses, stressing that Tehran is demanding the government to find those involved in the work and punish them.
"Unfortunately, the brutal attack and the burning of the building of the Iranian consulate caused heavy financial losses, and according to measures and threats from the previous day, fortunately, we received no information that the staff of this diplomatic place had been harmed," Qassimi said.
The Iraqi Foreign Ministry responded and expressed regret that the Iranian consulate in Basra was attacked by some of the demonstrators.
skypressiq.net