The first day of Parliament .. MPs are leaning on the bulk of the largest bloc in favor of Maliki and al – Amiri coalition
The first day of Parliament .. MPs are leaning on the bulk of the largest bloc in favor of Maliki and al – Amiri coalition
Monday, September 03, 2018 at 14:39 PM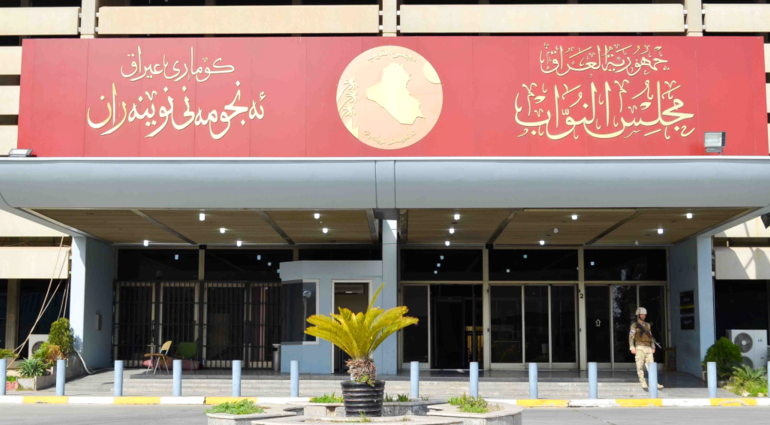 Baghdad / Sky Press
According to statements by deputies from various blocs that the bulk of the largest bloc tend to favor the construction coalition, headed by Nuri al-Maliki and Hadi al-Amiri.
The correspondent of Sky Press from within the House of Representatives, that talk within the corridors of the House of Representatives tends to be the bulk of the bloc tends to favor the alliance of al-Maliki and al-Amiri, while others are likely that the Kurdish blocs will join later to the construction alliance.
He added that the meeting of US President's envoy in the morning with the Kurdish blocs was to discourage them from alliance with the coalition of construction, but things went on and on in the coalition.
MPs from several blocs said there was consensus on the choice of the construction coalition announced by al-Maliki and al-Amiri.
skypressiq.net