Nuri al-Maliki comment on his candidacy for prime minister
Nuri al-Maliki comment on his candidacy for prime minister
Sunday, September 02, 2018 at 14:16 pm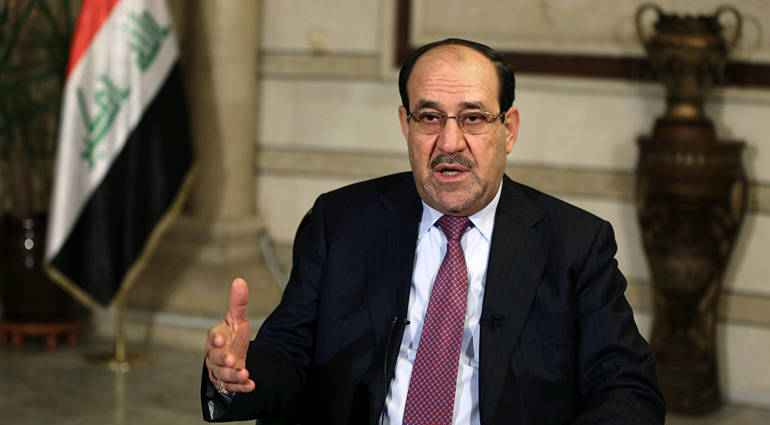 Baghdad / Sky Press
Deputy President of the Republic, Nuri al-Maliki, on Sunday, that he will not run again for the post of prime minister.
"When I announced years ago that I would not be nominated for prime minister, I was serious about seeing that I was still committed to it and I think it was an interest," Maliki's media office said in a statement received by Sky Press. "Now I repeat my decision. I do not nominate for this position and for the same reasons and vision."
The statement added that "Maliki thanked everyone who was keen and had a desire to address this responsibility," noting that "it will be a support and support for anyone who receives this position to contribute to correct the situation and achieve national tasks."
It is noteworthy that the leader of the coalition of state law and Vice President Nuri al-Maliki, took over the post of prime minister after the 2006 elections, and won a second term between 2010-2014.
skypressiq.net