Ammar al-Hakim: "We will not hand over" the prime minister to Abadi
Ammar al-Hakim: "We will not hand over" the prime minister to Abadi
Thursday, August 30, 2018 at 10:33 am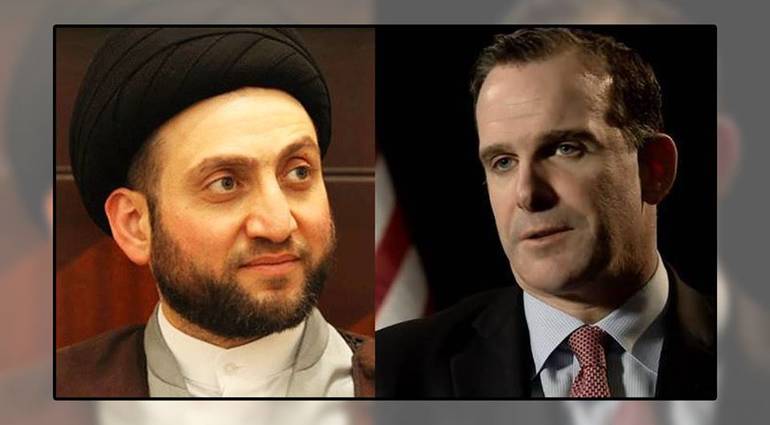 Follow-up / Sky Press
According to leaks, behind the scenes, the leader of the wisdom movement, Ammar al-Hakim, that the latter said not to allow slaves to get a second term for prime minister.
A leader close to Hakim, the latter said not to allow, to Haidar Abadi, a second term for the post of prime minister.
Abadi said in a statement earlier, the announcement of the largest bloc in the next few hours based on the data, stressing that the formation of the government will be the rescue of the homeland, from the blocks, "Suron and victory, wisdom and patriotism."
The political arena, currently in Iraq, a wide movement and a conflict between the forces winning the elections that took place on 12 May 2018 to form the largest bloc, to be entrusted to form the next government.
skypressiq.net