Lebanese minister reveals why not to form a new government in both Iraq and Lebanon
Lebanese minister reveals why not to form a new government in both Iraq and Lebanon
Thursday, August 23, 2018 at 17:00 pm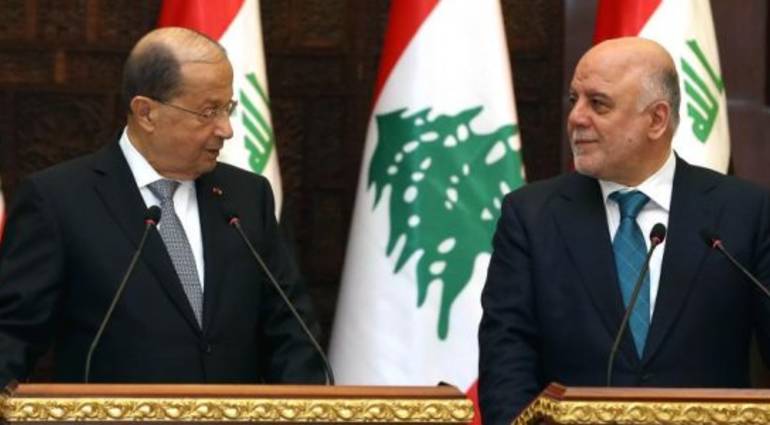 Baghdad / Sky Press
A minister in the Lebanese caretaker government linked the stalemate in Beirut and Baghdad to Iranian pressure to prove Tehran's ability to control the two countries.
Al-Hayat newspaper quoted the Lebanese minister, who preferred not to reveal himself, as saying that what is happening in Iraq is similar to Lebanon, where Tehran controls the complexities of the relationship between its many allies, opponents and opponents.
He added that the Lebanese administration of the game in Iraq led to the disruption of the presidency of Haider Abadi to the Iraqi government, in order to abort attempts by the US administration and Arab countries in this regard.
The minister stressed that the commander of the Quds Force in the Iranian Revolutionary Guard Qasim Soleimani succeeded twice in preventing an alliance between the parliamentary blocs in order to sway Abadi, who supports Washington's survival as prime minister, which was declared that Baghdad had to comply with US sanctions on Tehran,
The Lebanese minister revealed that international figures visiting Baghdad came out with the impression that there is no government in Mesopotamia and in Lebanon. Iranian behavior links the two to prove Tehran's ability to control the two countries in the face of the US campaign, but he added that there is no link between the exits From Baghdad and Beirut, because they have different circumstances, and perhaps the birth of the government in Beirut was easier than the birth of the Baghdad government.
skypressiq.net