Iran excludes Abadi from competing for prime minister
Iran excludes Abadi from competing for prime minister
Saturday, August 18, 2018 at 09:48 AM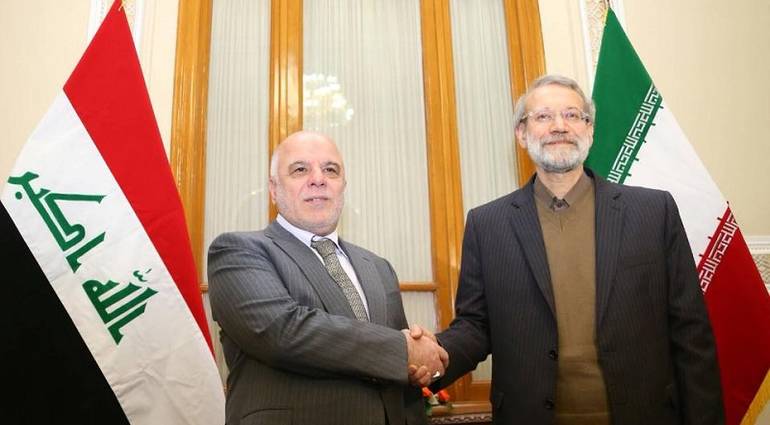 Baghdad / Sky Press
TEHRAN (Reuters) – Iran has ruled out incumbent Prime Minister Haidar al-Abadi of running for prime minister, according to sources close to the government formation consultations.
The sources said in a press statement that there are leaks that about 200 of the winners of the winners reached an agreement on the formation of the largest parliamentary bloc, after a meeting held at the home of the leader of the Fatah alliance Hadi al-Ameri, attended by parties Shiite, Sunni and Kurdish, and managed by Maliki personally, Preliminary on the formation of the largest bloc, according to the newspaper "Arabs".
She added that "the increased interest in the outcome of the meeting of the House of Amiri, when confirmed by the presence of the national security adviser, and the head of the popular mobilization, Faleh Fayyad, who leads the bidding movement within the victory coalition led by Abadi, as well as the representative of the leader of the National Congress Party, Winners on the list of Abbadi also. "
She pointed out that "until last Thursday evening, it was clear that the list of Abadi disintegrate, and that the list sponsored by Sadr will go to the opposition, after the success of Iran's allies to get the support of the Sunnis and Kurds to form the largest bloc, which if the number of its members 261 out of 329 deputies will be Parliament, it could occupy the positions of the President of Parliament and the President of the Republic, as well as the presidency of the government. "
Political sources revealed the existence of a major dispute erupting within the list of victory between Abadi on the one hand, Fayyad and Karim Karim on the other, may have caused a critical split, where the pressure of Fayadh and Karim Abadi strongly to change the position of the Iraqi government of US sanctions on Iran, , Pointing out that "the position of the anti-Iranian Abadi, threatens his future, as a Shiite politician, and the allies emerge from his circle to other circles guaranteed."
Observers believe that the Shiite parties seeking to form the largest bloc, are racing to attract the Sunnis and Kurds, through the presentation of attractive offers of positions and powers in the next phase.
skypressiq.net