Saudi newspaper talks about the formation of Sadr and Abadi of the largest bloc
Saudi newspaper talks about the formation of Sadr and Abadi of the largest bloc
Monday, August 13, 2018 at 11: 13 am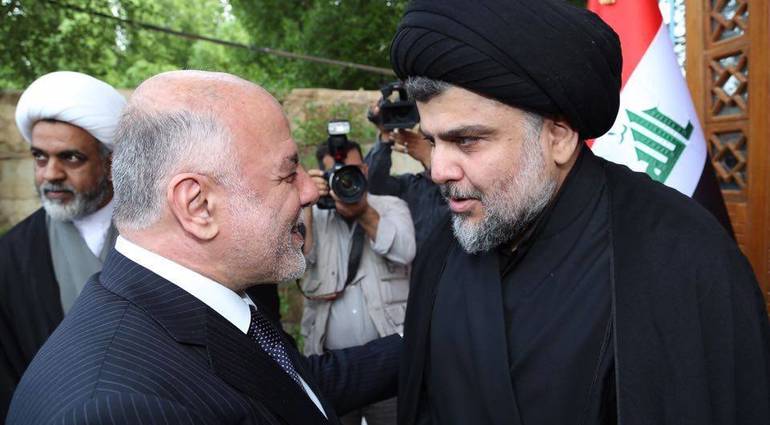 Baghdad / Sky Press
The newspaper Okaz Saudi Arabia, on Monday, that the coming days will witness the official announcement of the alliance of victory led by Prime Minister Haider Abadi, with the alliance led by Muqtada al-Sadr to form the largest bloc in parliament, and then the formation of the new government.
The newspaper quoted sources in the Sadrist movement as saying that Abbadi and Sadr laid out the broad outlines of the alliance according to the conditions that the Sadrist movement had announced to the political forces to join him.
Meanwhile, Prime Minister Haider al-Abadi canceled a planned visit to Iran this week and will only visit Ankara, the newspaper said, adding that the cancellation of the visit was due to a busy schedule, an Iraqi government official told the newspaper.
The Iraqi official said that the Iranian authorities insisted on the visit of Abadi without the integration of pre-preparation, and informed Iraqi political sources that the Iranians are not satisfied with the recent statements of Abadi on the declaration of commitment to US sanctions on Tehran, according to the newspaper.
skypressiq.net