US report: The emergence of a new name as a possible "successor" to the slaves from within the Dawa Party
US report: The emergence of a new name as a possible "successor" to the slaves from within the Dawa Party
Tuesday, August 07 2018 at 11:46 AM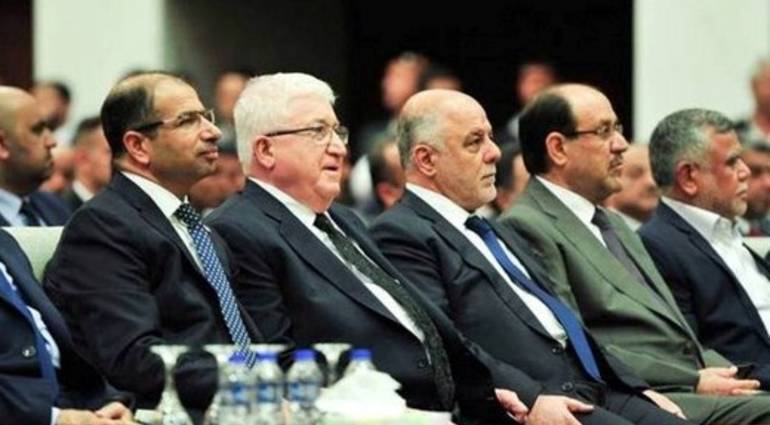 Washington Post
Al-Abbadi will be an acceptable candidate for re-election, but the protests have allowed other parties to marginalize him, the Washington Post reported in a report published yesterday.
"Abadi is the best among all the former prime ministers, but he has shown his weaknesses more than once," he said. "He could not punish the corrupt and could not confront the armed militias, so he would not be able to run the country in the next stage."
A senior official close to the negotiations, speaking on condition of anonymity to discuss the sensitive talks, said Ebadi's electoral ticket was no longer seen as a key partner of the two centers of militant forces: the majority bloc in Sadr, backed by the Shiite group Al-Hikma. And al-Amiri bloc, supported by former Prime Minister Nuri al-Maliki.
The official said Ebadi's ticket had fallen to the same minority status as Kurdish and Sunni parties, seen as a minor partner in forming the government.
In addition, a new name emerged as a potential successor to the adherent of Dawa Party, Tareq Najm, former chief of staff of Maliki, the official said.
However, Abbadi's allies say the prime minister may retain his seat if he emphasizes his gains against the Islamic state and points out that the protesters have corrected their anger against the entire political class, including the rival parties.
"Because of the protests and the anger of the people, they will not risk choosing a new person for the post that will start from scratch," said Shamil Khaia, a member of the Dawa party.
But Yunus, a Chatham House analyst, said the call for a "fundamental change of approach" by the religious establishment and the demonstrators undermined any value for political continuity.
"It is still possible that Abadi will remain steadfast if the political blocs struggle to define an alternative settlement," he said. "But there is now recognition that such a decision will not help appease Iraqi citizens who call for radical change."
skypressiq.net