Sadr adviser reveals the conditions of the new government, one of which boycott this country!
Sadr adviser reveals the conditions of the new government, one of which boycott this country!
Thursday, August 02 2018 at 09: 10 am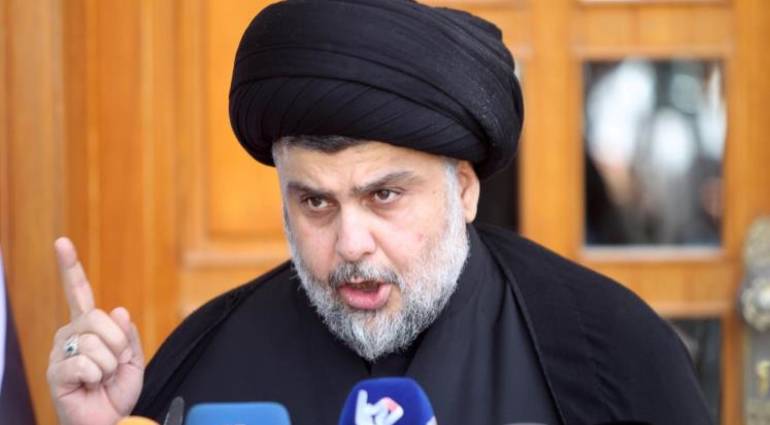 Baghdad / Sky Press
Dhiya al-Asadi, a political adviser to Sadr's leader Moqtada al-Sadr, revealed on Thursday the vision and conditions of Sadr to define the new government.
Al-Asadi said in a statement received by Sky Press that "Mr. Moqtada al-Sadr establishes a national program and a government based on principles and constants, not on the basis of quotas and consensus." He said that Sadr "calls for the government of a transnational alliance of sectarianism, .
He explained that "the features of the government called by Mr. Sadr is not a government of national unity or national partnership, or the political majority of one party or component, because they are all based on quotas and political consensus at the expense of the principles and the correct rules," adding that " Sadr) in his program is to bring or close partners in the government expected, and it will be the basis of understandings with political parties.
He added that Sadr did not consider his program and vision presented to form a government to the interest of a political bloc or a party or component, but looked at the interest of Iraq as a whole, noting that "the vision presented by Mr. Sadr to form a government and state-building is based on Iraq's desire to cooperate with all countries With the exception of Israel, in establishing security and stability in the region and advancing development and construction. "
"In his vision of forming a government and building a state, Mr. Sadr is based on the gradual approach of shifting from consensus to normative, which contributes to correcting the political process and consolidating its democratic path," said the official of the Political Bureau of the Sadrist movement.
skypressiq.net