Iraqis lose half of their assets deposited in Iranian banks after the collapse of the Toman
Iraqis lose half of their assets deposited in Iranian banks after the collapse of the Toman
Monday, July 30 2018 at 16:20 pm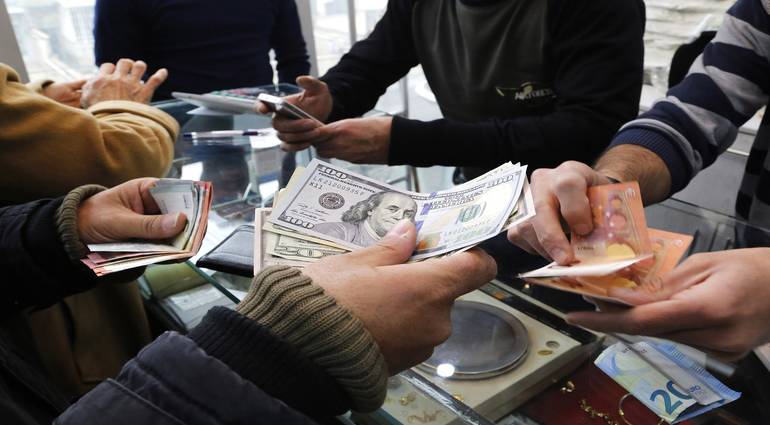 Baghdad / Follow-up Sky Press
Recent data showed the loss of a large number of Iraqi citizens more than half of their money deposited in rials in Iranian banks, after the collapse of the value of the Iranian riyal.
Although there are no official figures showing the number of Iraqi depositors and the amount of money they have deposited in Iranian banks for profit from the high interest rates paid by these banks, the economic crisis facing Iran and the fall in the exchange rate of riyal, the newspaper Asharq Al-Awsat reported in a report. The Iranian rates at large showed the suffering of a large number of Iraqi citizens as a result of losing more than half of their money they put in Iranian banks.
The report added that many Iraqi citizens spoke publicly about losing more than half of their money. Iranian banks require Iraqis who have money in US dollars to convert them into Iranian rials and deposit them with this type of cash. The date of deposit and the Iranian riyal also.
The Iraqi politician and investor Mazen al-Ashayqar said he expected that with the implementation of the first package of economic sanctions on Iran on August 6 next, the value of the tuman will fall more than it is now, and the value of the tuman will collapse in November after the implementation of the second package of sanctions, which will include The complete ban on the import of Iranian oil.
"Many traders have deposited large amounts in the US dollar in Iranian banks. There are also ordinary citizens from Baghdad and the provinces, especially in Karbala and Najaf, but today they are suffering a lot of losses," said one trader at the Shorja market in central Baghdad. Put an amount of 400 thousand dollars in an Iranian bank, and the current collapse in the Iranian currency caused the loss of more than 300 thousand dollars.
The professor of international economic relations at the Iraqi University, Abdul Rahman al-Mashhadani, blamed the government and the Central Bank of Iraq, causing the loss of hundreds and possibly thousands of Iraqi citizens for their savings and homes because of deposits in Iranian banks, where he said, "It was worth the official authorities to warn citizens not to deposit their money in banks A country that is worried and economically unstable, but unfortunately it did not do it. We warned many times over two years ago, and no one listened to us. The interest rate granted by the 25 percent of Iranian banks can not be assured. "
The Iranian riyal continued today, its record decline against the dollar and exceeded the exchange rate of one hundred and twenty thousand riyals to the dollar, losing half of its value in 4 months, while observers were likely to lose the riyal more value with the near imposition of US sanctions in August.
skypressiq.net