The meeting called by Abadi on the formation of the government may be postponed
Source for / Mawazin News /: The meeting called by Abadi on the formation of the government may be postponed
11:18 – 18/06/2018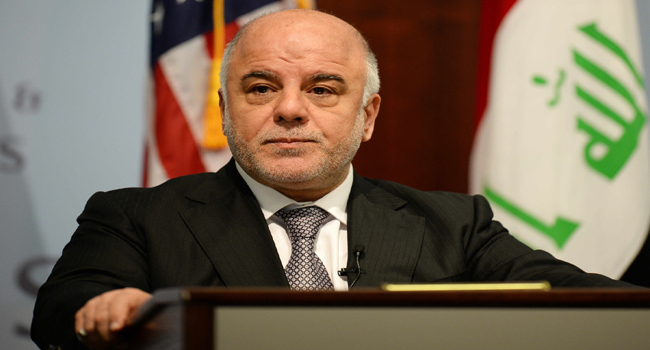 Special – Mawazin News
revealed a parliamentary source, Monday, the possibility of postponement of the meeting, which called for him the leader of the victory coalition Prime Minister Haider Abadi on the agreement on the mechanisms to form the next government.
"The meeting was scheduled after Eid al-Fitr, but it may be postponed until after the decision of the Federal Court on the announcement of the results of counting and manual sorting and appeal submitted by the Electoral Commission to the proposal of the third amendment to the elections of the Council of Representatives."
He pointed out that "Abadi will send invitations to all leaders of political blocs, including his opponent, the leader of a coalition of state law, Nuri al-Maliki."
It is noteworthy that Abadi invited all political blocs, to hold a high-level meeting after the Eid holiday, to agree on specific mechanisms to accelerate the formation of constitutional institutions.
The House of Representatives issued a decision to re-count and hand counting of votes in the parliamentary elections held on May 12, with the assignment of the task to eliminate and freeze the work of the Electoral Commission.
mawazin.net