UN calls for Iraqi elections to be investigated
UN calls for Iraqi elections to be investigated
Tuesday, June 12, 2018 at 12: 31 pm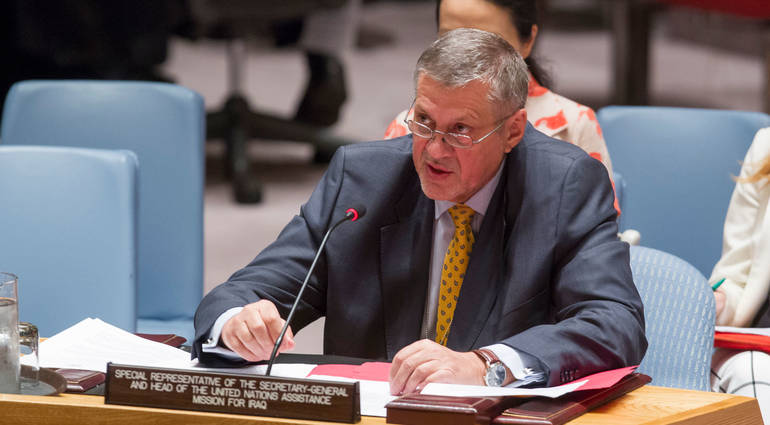 Baghdad / Sky Press
The Special Representative of the Secretary-General for Iraq, Jan Kubic, called on the bodies responsible for the administration of the elections in Iraq to promptly investigate all complaints of fraud and electoral irregularities and to separate them in a transparent manner that would enhance the integrity of the electoral process and the legitimacy of its results. Iraq's laws and constitution.
A statement issued by the UN mission in Iraq, called Sky Press, called upon all political actors and supporters to adhere to the causes of peace, continue to commit to resolving electoral disputes through legal channels, and calls upon all constitutional and political leaders and entities to work together in support of procedures to address complaints about the electoral process. Strengthening the electoral and political processes.
"The United Nations Assistance Mission for Iraq (UNAMI) stands ready to provide further assistance and technical advice to electoral bodies, as requested," the statement said.
The statement called on the government, security forces and electoral management bodies to take all appropriate measures to secure the election materials, especially in the light of the recent fire incident, damaging a number of warehouses belonging to the Electoral Commission.
skypressiq.net