Sadr spokesman .. We will end the formation of the "largest bloc" within two weeks!
Sadr spokesman .. We will end the formation of the "largest bloc" within two weeks!
Sunday, May 27, 2018 at 14:59 pm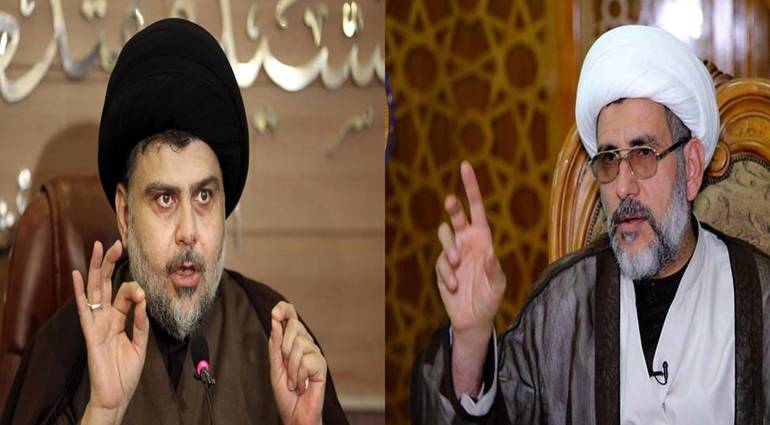 Follow-up / Sky Press
Salah al-Obeidi, a spokesman for the leader of the Sadrist movement Moqtada al-Sadr, said that the formation of the largest bloc will be completed within two weeks, while referring to the refusal of Maliki's return to the presidency of the government.
"We are trying to form a new kind of government," Obaidi told NPR. "We have the outlines of this program and we want to discuss it with other parties on how to achieve a full program."
"While previous governments have chosen a prime minister and a cabinet based on party loyalty and quotas, the formation of a new government must first be in agreement on a reform program and a cabinet of qualified people to run the government," he said.
During their meetings with the Sadrists, political leaders revealed their intentions and programs through photographs gathered and published. One of Sadr's tweets, a style he never used, was used to suggest that his political bloc might share with any other bloc except for the mass of former Prime Minister Nuri al-Maliki.
"Maliki himself is responsible for many of the disasters that happened in Iraq, so it is difficult to accept."
However, al-Obeidi left the door open for an alliance that might include the Fatah list led by Hadi al-Amiri, and may even include al-Maliki if his bloc falls on the terms of the government reform program. The Fateh bloc has achieved 47 seats while Maliki's bloc received 26 seats.
"It may take a couple of weeks to complete the formation of an alliance with enough seats for a two-week government," al-Obeidi said, adding that Sadr may set a line for meeting US or British envoys.
"I think it is very difficult to get that, as far as I know, because Sadr still believes that there are many problems that prevent such a move from taking place with American officials," he said.
However, al-Obeidi said that "Sadr ministers from the previous government cooperated with programs that the United States participated in, and that Sadr did not reject existing agreements that allow US forces to play an advisory role in Iraq."
"The presence of US military bases in Iraq is a problem, but when Abadi decided to bring American soldiers to Iraq did not stop Sadr support for Abadi, because he knows that Abadi made these decisions in order to help Iraq"
skypressiq.net