48 hours after the launch .. Allawi "promotes" to his new party and sends a message "threat" to the Kurdistan region
48 hours after the launch .. Allawi "promotes" to his new party and sends a message "threat" to the Kurdistan region
Tuesday, February 26, 2019 at 09:40 am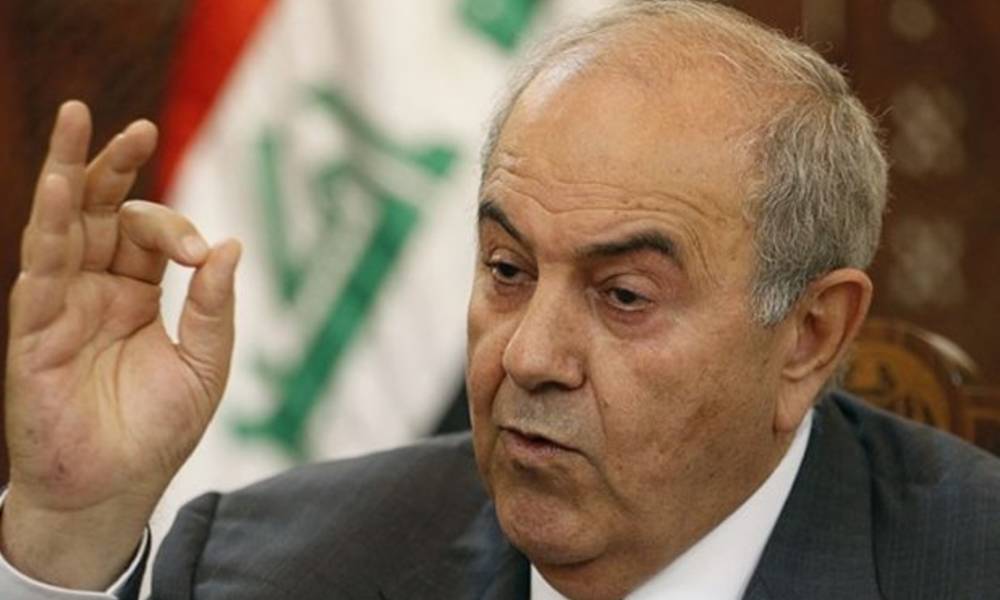 Baghdad / Sky Press
Iyad Allawi, issued major warnings, one of which is the return of political sectarianism and displacement from the liberated areas to the Kurdistan region, a threatening message to the region bear in the sense that it is indispensable alliance with the new entity led by Iyad Allawi.
His statements indicate that he refuses to be removed from the political scene, and he insists that he should have a role in the Iraqi arena, as evidenced by his return with a new entity dubbed the "Iraqi Tribune", where he asserted that he was an elite gathering aimed at reuniting the Iraqis. Is trying to present himself as someone who can still move things to their advantage in Iraq, came out with great warnings he alone can monitor.
Allawi said through his remarks that "the sinking of parties and political blocs in the sectarian quotas and the return of displacement from Mosul to the Kurdistan region, things need to be diagnosed well."
He stressed that Iraq is living under a regional and international conflict and that it must play a key role in the rapprochement of these countries and be a bridge linking Iraq with its Arab and Islamic depth, but after it is stable and built in the right way.
On the formation of the government said that the failure to complete the government until now, and the return of political sectarian distribution of ministers on the political forces affect the Iraq in general, he said.
Allawi, who recently failed as the head of the National Coalition, found in his new political entity an opportunity to return to the media and influence, as revealed by his statements that the Iraqi forum, which was recently formed in its formation not less than 48 hours has become a basic need to get Iraq out of its suffocating crises to abandon partisan and sectarian.
Pointing out that the formation will be students, unions and other citizens away from the parties, stressing that it will not include any accused of corruption in his ranks or anyone representing his party.
skypressiq.net