Report: Washington intends to confiscate funds of Iraqi politicians under the pretext of "return looted money"
Report: Washington intends to confiscate funds of Iraqi politicians under the pretext of "return looted money"
Monday, November 27, 2017 Time: 14: 26 pm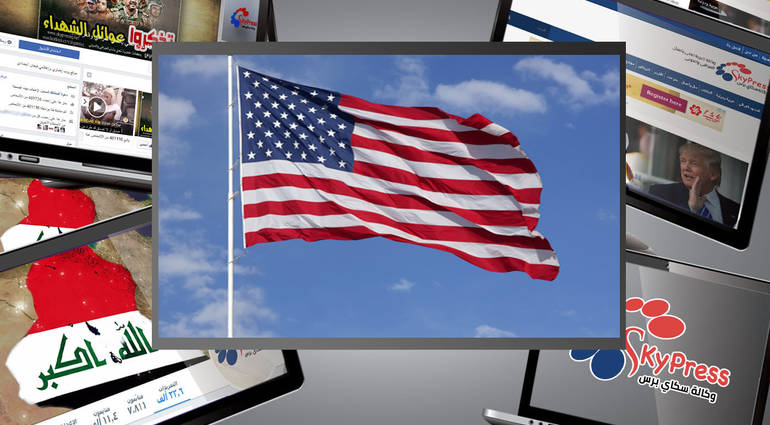 Baghdad / Sky Press
Prime Minister Saad al-Hadithi announced the start of the government's plan to fight corruption gradually, stressing that the results will be revealed soon, and between the use of foreign expertise came to follow up the smuggled money and access to those involved in its theft, reported a plan to the US administration aimed at internationalization of the money smuggled.
"The Council of Ministers has an integrated system to combat corruption and the activation of the Supreme Council for Combating Corruption in order to take its role in monitoring cases of waste of public money," Al-Hadithi said in a statement to Sky Press. "The use of foreign expertise comes to benefit from the investigation. And tracking the money smuggled and the arrest of those involved in its crimes. "
Analysts have been surprised by the usefulness of using American institutions to fight corruption, because the United States is known for its siphoning off the money of regimes. This is what happened with the former Arab regimes, such as the Egyptian, Libyan and Iraqi regimes a decade ago, in addition to the fact that most countries that suffer from instability, In banking safety, the owners of funds prefer to deposit their money in banks of other countries because of its many advantages.
Financial reports have revealed that Swiss banks have some $ 610 million of unidentified assets owned by Iraqi politicians.
According to the report, the US administration has intervened directly to re-internationalize the funds of Iraqi politicians to serve their interests, pointing out that the money may be used by the US administration to restore the work of the liberated areas of a sympathetic organization.
skypressiq.net