Observatory: The Central Bank of Iraq undermined the project to use solar panels in homes
Observatory: The Central Bank of Iraq undermined the project to use solar panels in homes
2023-09-24 00:48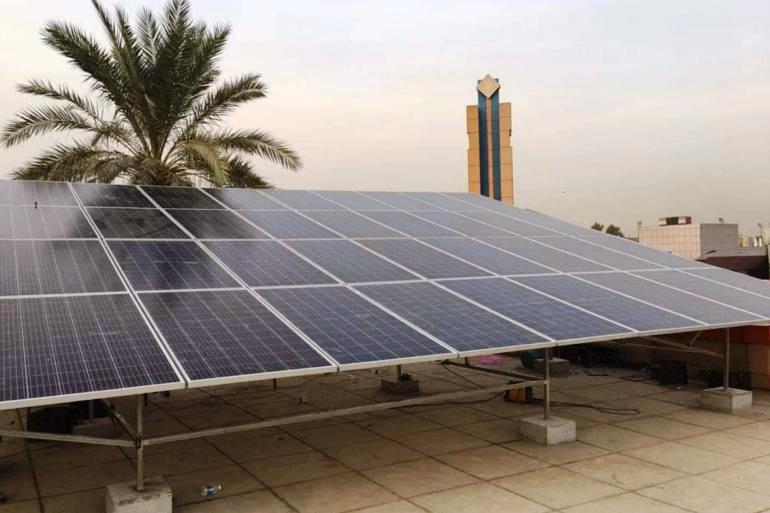 Shafaq News/ On Sunday, the Green Observatory of Iraq held the Central Bank responsible for undermining the project of using solar panels in homes to produce electrical energy, due to the conditions of its initiative for the loans it grants, calling for amending some paragraphs of the initiative for its success.
The Observatory said in a press statement today, "More than a year has passed since the Central Bank's initiative to support renewable energy, which aims to support sustainable solutions and reduce the effects of climate change," noting that "the initiative has declared its failure since its launch due to the technical specifications that were set, such as solar panels, batteries, and others." ".
He added, "The percentage of banks financing these projects has made many of them refuse to grant loans to citizens," calling for "amending the paragraphs of the initiative so that the middle-income segment can borrow."
The observatory suggested, "developing an option with lower specifications for solar energy equipment according to what is available in the local market, in addition to the current initiative."
He stressed that "amending the borrowing mechanism must be by granting solar energy companies permissions to import them or with appropriate interest to banks, provided that their harm is to the borrower."
In July 2021, the Central Bank of Iraq decided to work towards encouraging the adoption of energy production tools from renewable sources, and to work with the Supreme Lending Committee to ensure that a percentage of the electrical energy generated from renewable energy sources (solar panels) is equipped in the residential investment complexes benefiting from the initiative.
In early March 2022, the Central Bank of Iraq issued controls for financing electricity generation systems from renewable energy.
The bank explained in a statement at the time that this initiative is in line with the state's directions to adhere to the decisions of the Paris Climate Conference, as the Central Bank launched its initiative to switch to clean energy within this framework, where a committee was formed headed by the Deputy Governor, and its membership included representatives of the Ministries of Environment and Electricity and the Central Organization for Standardization. And qualitative control, as well as representatives of the private sector, experts and investors.
shafaq.com