Najaf Friday sermon denounces Biden's decision to extend the state of emergency in Iraq
Najaf Friday sermon denounces Biden's decision to extend the state of emergency in Iraq
2022-05-13 08:06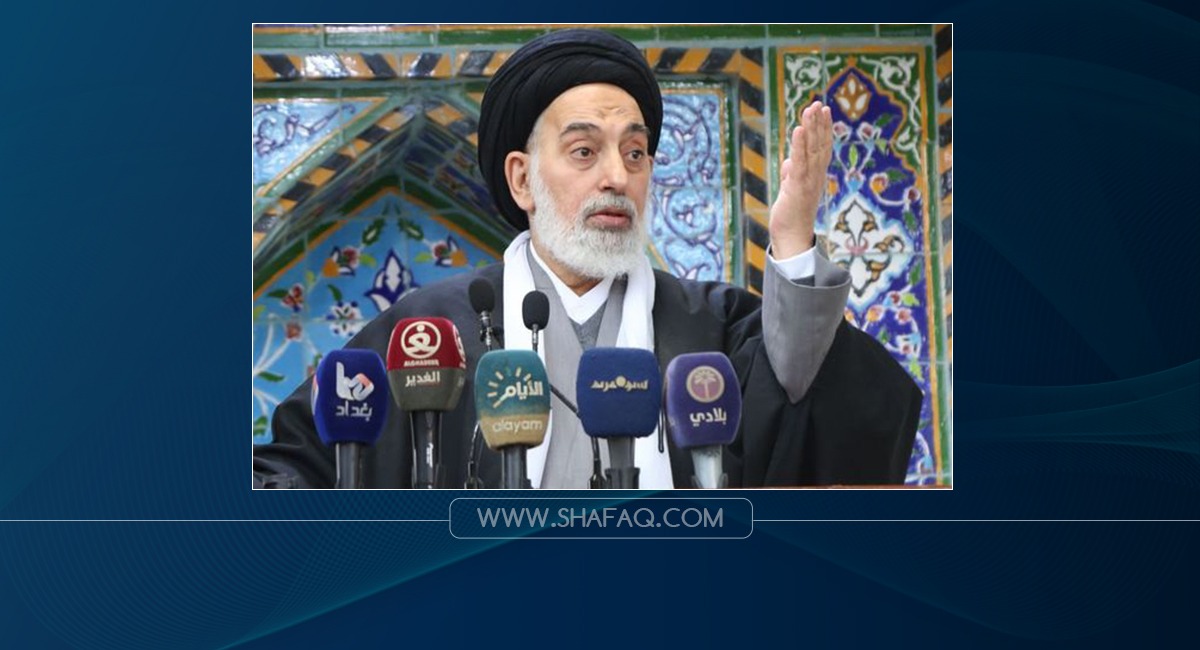 Shafaq News/ In Najaf Friday, Sadr Al-Din Al-Qabbanji denounced the decision of the President of the United States of America, Joe Biden, to extend the state of emergency in Iraq.
Al-Qabbanji said in the Friday prayer sermon that "this decision is unilateral and the Iraqi government has not submitted a request for this, and it is an illegal decision."
He added that the United States was required to end its presence in Iraq by a decision approved by the Iraqi parliament.
In a separate context, Al-Qabbanji condemned "Turkey's closure of the dams, which made Iraq cry due to the lack of water levels, calling on Turkey to implement international resolutions that prevent it from depriving Iraq of its share of water." He blamed it for the damage caused to Iraq's agriculture and environment, while blaming the Iraqi government for not building dams 20 years ago.
And the White House announced, earlier this month, that US President Joe Biden extended the national emergency for Syria and Iraq.
Biden decided to extend the state of national emergency around Iraq, which was announced under an executive order issued in 2003, for a full year beyond the date of May 22, which is the date it is supposed to end.
This came in a letter sent by Biden to US House Speaker Nancy Pelosi and Senate Speaker Kamala Harris, in which he said that obstacles to the orderly reconstruction of Iraq, the restoration and maintenance of peace and security in the country, and the development of political and economic institutions there still pose an unforeseen threat. Familiar and unusual for the national security and foreign policy of the United States."
shafaq.com