Al-Sadr closes his door to political mediation and announces seclusion
Al-Sadr closes his door to political mediation and announces seclusion
2022-06-19 08:00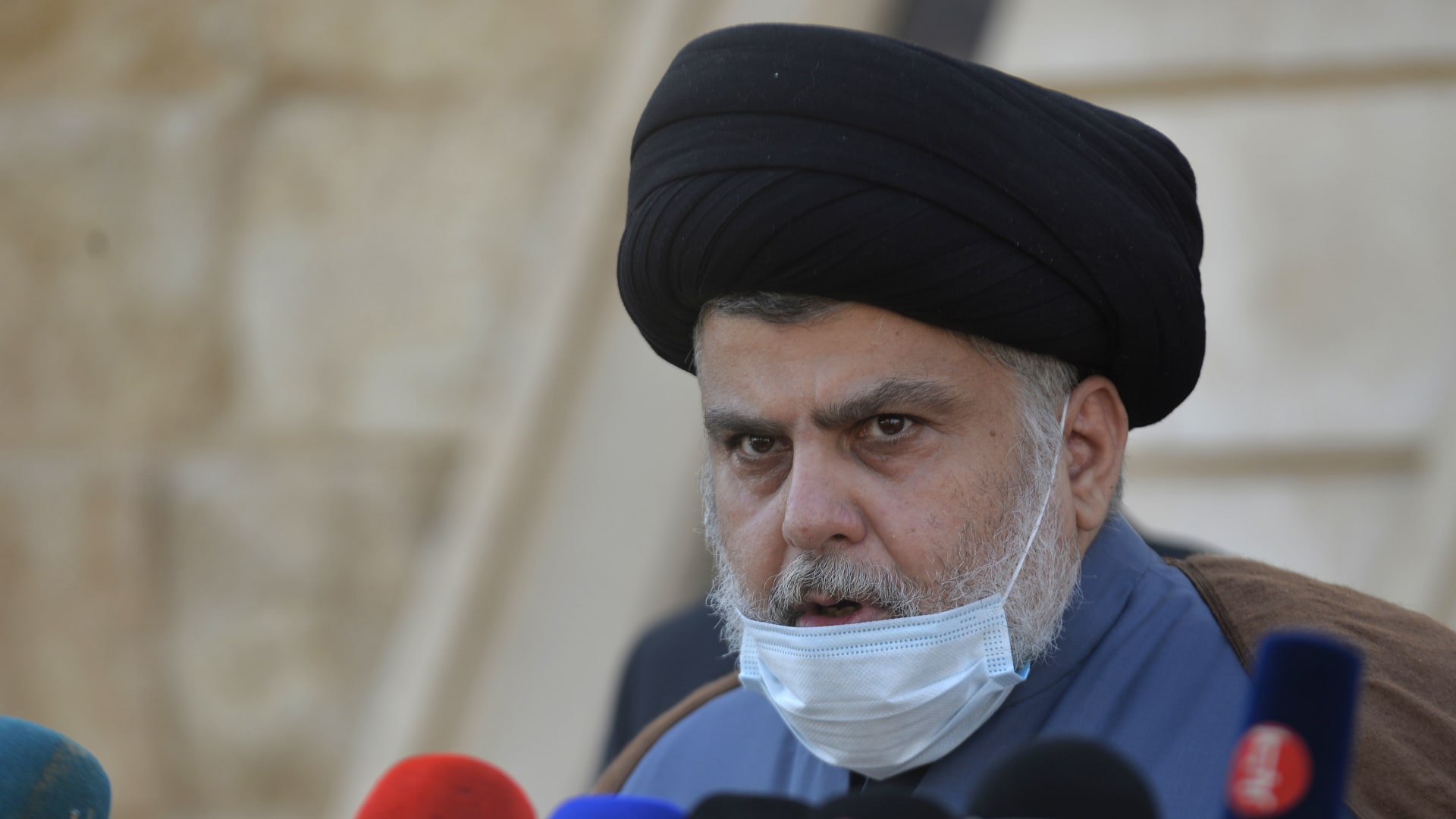 Shafaq News/ A leading source in the political body of the Sadrist movement said on Sunday that the movement's leader Muqtada al-Sadr entered a "political retreat", and that he closed his door to political mediation.
The source told Shafaq News Agency, "The decision of the Sadrist bloc's deputies to resign from the parliament's membership and the Sadrist movement's withdrawal from the political process is fixed and irreversible."
He explained that "the political body of the Sadrist movement and the private office of Muqtada al-Sadr have recently received many requests from leaders and heads of political blocs to meet with al-Sadr, but the latter is currently retiring from politics and does not meet with any political figure."
He pointed out that "Al-Sadr will go to Saudi Arabia within days to perform the pilgrimage."
And earlier today, Sunday, the Wisdom Movement led by Ammar al-Hakim revealed the existence of a movement aimed at returning the leader of the Sadrist movement Muqtada al-Sadr and his parliamentary bloc to the political process after withdrawing from it recently.
The leader of the Sadrist movement, Muqtada al-Sadr, had announced his withdrawal from the political process after the Sadrist bloc's representatives submitted their resignations from the Iraqi parliament at the request of their leader, at a time when the political process was witnessing a crisis over forming a government and voting on the new president of the republic and naming the largest parliamentary bloc entitled to it. Nomination of the Prime Minister and formation of the government.
shafaq.com