A meeting of the framework to share bags: 12 ministries for the Shiites and the presidency of the government for those who are satisfied with Al-Sadr
A meeting of the framework to share bags: 12 ministries for the Shiites and the presidency of the government for those who are satisfied with Al-Sadr
2022-06-21 04:49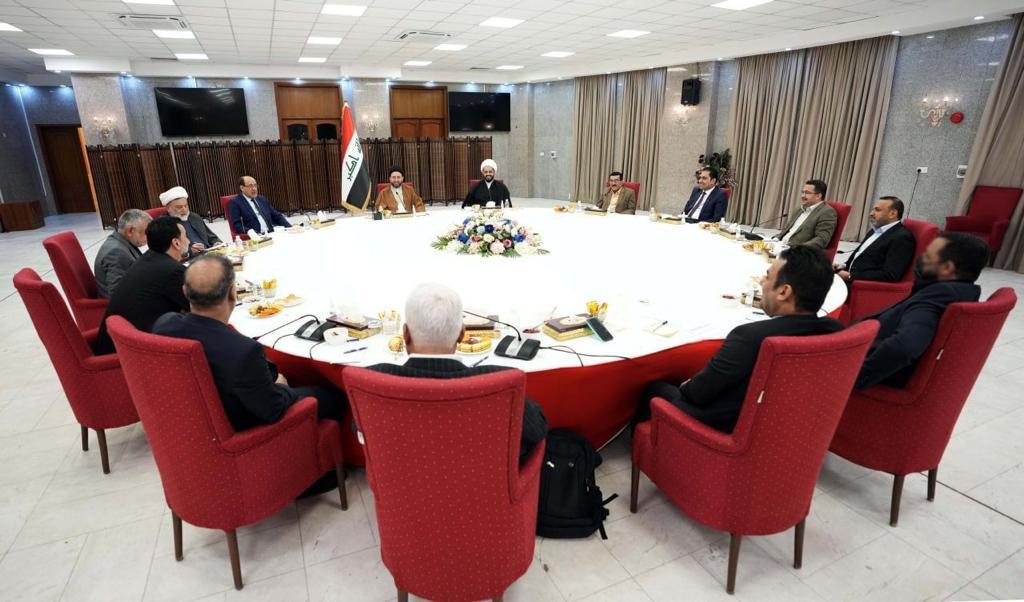 Shafaq News/ An informed source in the coordination framework that includes Shiite forces except for the Sadrist movement revealed on Tuesday that a meeting will include the framework forces with its allies (the Patriotic Union of Kurdistan and Al-Azm headed by Muthanna Al-Samarrai.
While the source indicated that the meeting will be held after the end of the session of chanting the constitutional oath of the new parliamentarians to replace the Sadrists, he pointed out that he will focus on how to form the government and distribute ministerial portfolios.
The source told Shafak News Agency; "The meeting that the leaders of the coordination framework will hold tomorrow with the leaders of the forces allied with it (the Patriotic Union of Kurdistan and Al-Azm) will discuss the most accurate details of forming the government, including the distribution of ministerial portfolios according to the political custom followed by the parliamentary weight."
He explained that, "according to the data, the Shiite component will have 12 ministries, and the share of the State of Law coalition headed by Nuri al-Maliki will be 4 ministries and the same for the Fatah Alliance led by Hadi al-Amiri, while two ministerial portfolios will go to the coalition Ataa led by an official Faleh al-Fayyad, and the State Forces Alliance will get one ministry, and an alliance will get The approach is based on one ministerial portfolio, noting that the weight and importance of each ministry depends on the number of seats affiliated with each movement or alliance, and so on for the rest of the independent institutions and bodies.
The source pointed out that "all the names proposed for the prime minister's office are incorrect, as an agreement will be made on a personality that has political weight, in addition to its experience in political work, as well as its acceptance with the leader of the Sadrist movement, Muqtada al-Sadr."
The Iraqi parliament decided to hold an extraordinary session next Thursday.
Shafak News Agency learned, earlier, that a meeting of the Shiite coordination framework discussed ways to "hold an emergency session of the House of Representatives, which includes voting to resolve the replacements of the Sadrist bloc's deputies, and taking the constitutional oath of the new deputies."
shafaq.com