Masrour Barzani meets Al-Kazemi in Baghdad
Masrour Barzani meets Al-Kazemi in Baghdad
2022-07-23 08:12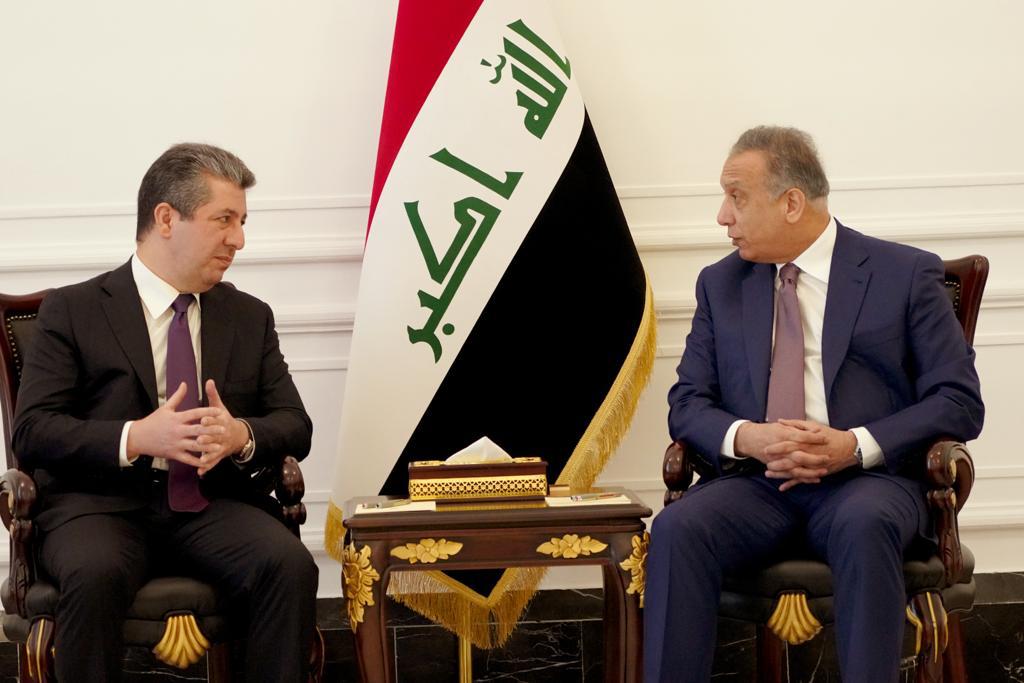 Shafaq News/ The Prime Minister of Kurdistan Regional Government, Masrour Barzani, arrived on Saturday in the capital, Baghdad, to discuss economic files.
Barzani received Federal Oil Minister Ihsan Abdul-Jabbar and Foreign Minister Fouad Hussein.
Shafaq News Agency correspondent said that Barzani then held a meeting with Prime Minister Mustafa Al-Kazemi.
Barzani's visit, according to a statement issued by the media of the regional government, aims to focus on the constitutional solution to the outstanding problems between the Kurdistan Region and the federal government, foremost of which is the oil and gas file.
The Prime Minister of the Kurdistan Regional Government, Masrour Barzani, expressed his happiness to return to Baghdad to discuss everything that unites or differentiates between the federal and regional governments, noting that there is a work program for a constitutional solution to the problems that have persisted for 17 years.
Barzani wrote a tweet he posted on his Twitter account, and was seen by Shafak News Agency, that "I am happy to return to Baghdad, as there is a lot to discuss, especially the issues that unite and divide the two sides."
He added, "We have a constitutional work program to solve our ongoing problems for 17 years, and solutions that are in the interest of both sides to serve all parts of the country, including the Kurdistan Region."
shafaq.com