A leader in it reveals the features of the government formation: More than half of its ministries are part of the coordination framework
A leader in it reveals the features of the government formation: More than half of its ministries are part of the coordination framework
2022-07-20 07:49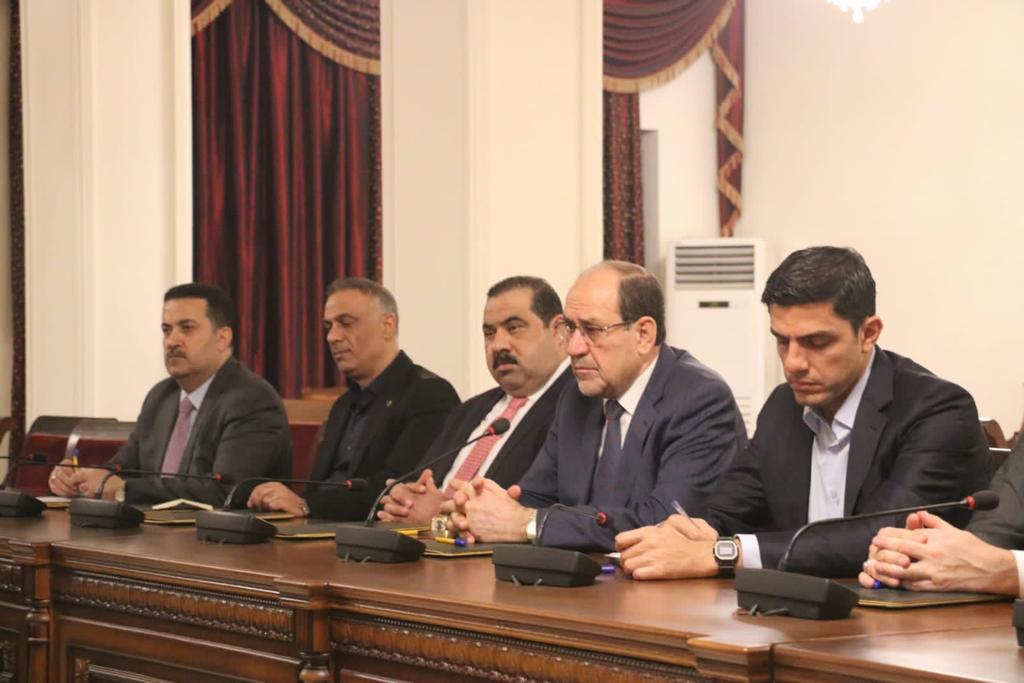 Shafaq News/ A leader in the coordination framework, which brings together Shiite forces with the exception of the Sadrist movement, revealed on Wednesday the features of the expected government formation and the sharing of ministerial portfolios in Shiite, Sunni and Kurdish blocs.
The leader, who preferred not to be identified, said in an interview with Shafak News Agency, that "according to the program of the new government, which the coordination framework is working on forming, it will consist of 22 ministries."
And he indicated that "12 ministries will go to the coordination framework, 4 ministries of the Sovereignty Alliance, 4 ministries of the Kurdish parties, and two ministries of the Azm Alliance."
The leader indicated that "six ministries from the coordination framework's share will be the share of the Sadrist movement, despite their withdrawal from the political process, but the leaders of the coordination framework almost agreed on the Sadrist movement's participation in the government and their access to ministerial positions."
He added, "If the Sadrists reject the ministries assigned to them, two of the ministries assigned to them will go to the Turkmen and Christ."
He concluded by saying, "The Sadrist movement will be informed of the ministerial positions assigned to them after the General Authority for the Framework agrees on the nominee for the position of Prime Minister."
And yesterday, Tuesday, the leaders of the Coordination Framework held a meeting at the home of the President of the Supreme Islamic Council in Iraq, Hammam Hamoudi, and ended with the formation of a committee to select candidates for the post of prime minister.
A leader in the framework told Shafaq News Agency, "The committee includes the Secretary-General of Asa'ib Ahl al-Haq Qais al-Khazali, the head of the Wisdom Movement Ammar al-Hakim, the head of the Supreme Council Hammam Hammoudi, and the representative of the Virtue Party Abdul-Sada al-Fariji."
He added, "The committee will submit its report to the framework leadership on Wednesday (today)," noting that "the report contains the names of the candidates according to the specifications agreed upon in previous meetings, namely Haider Al-Abadi, Muhammad Shia Al-Sudani, Abdul-Hussein Abtan, Ali Al-Shukri, and Qasim Al-Araji. ".
shafaq.com