On the impact of "Al-Maliki's Recordings"… Muqtada Al-Sadr to Hadi Al-Amiri: Be the head of the new government and the movement will support you
On the impact of "Al-Maliki's Recordings"… Muqtada Al-Sadr to Hadi Al-Amiri: Be the head of the new government and the movement will support you
2022-07-19 00:13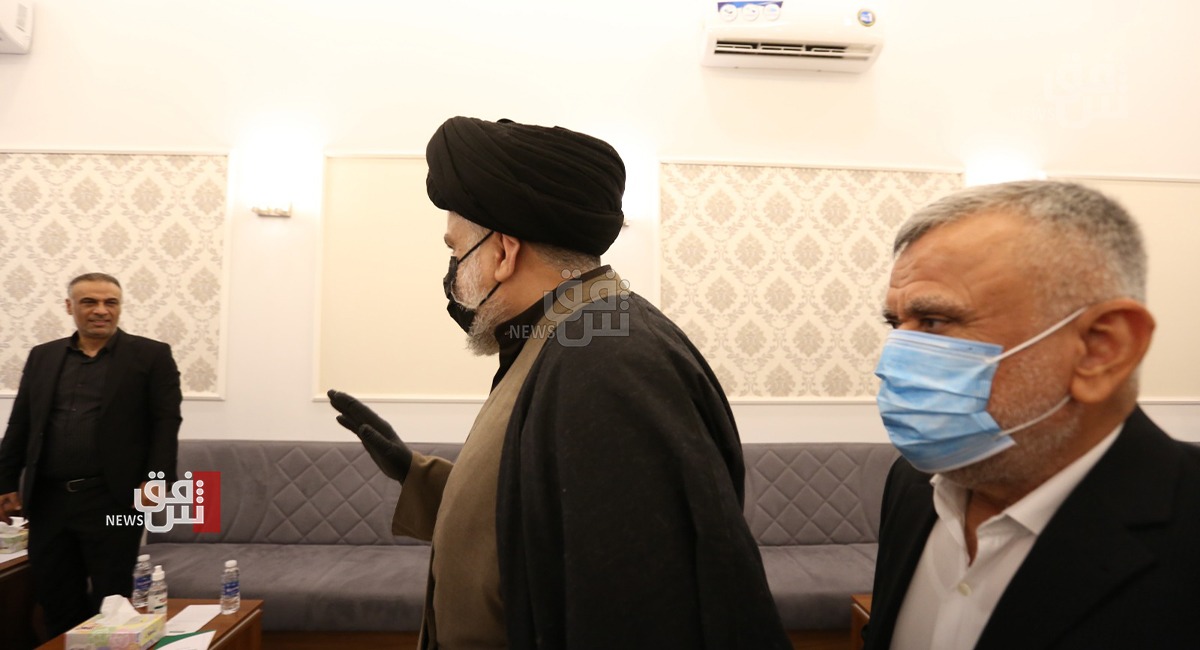 Shafaq News has learned that the leader of the Sadrist movement, Muqtada al-Sadr, asked Hadi al-Amiri, the leader of the "Al-Fatah coalition", to nominate himself for prime minister.
Informed sources told Shafaq News Agency, that Al-Sadr contacted Al-Amiri in this regard, and informed him that the current would be supportive of Al-Amiri's candidacy, as he had submitted this nomination.
The sources added, that the coordinating framework is working to resolve the issue of the nomination, with a division within its pillars, between the nomination of a personality from the second-rank leaders, and the renewal of Prime Minister Mustafa Al-Kazemi.
This development comes in the midst of a dispute that escalated when audio recordings attributed to the leader of the State of Law coalition, Nuri al-Maliki, were spread, in which he strongly attacked Muqtada al-Sadr, the popular crowd, leaders and political currents.
Although al-Maliki's office denied the accuracy of these recordings, Muqtada al-Sadr issued a strongly worded response, calling on al-Maliki to quit political work or surrender himself to the Iraqi judiciary.
The political scene in Iraq is already tense with the passage of ten months since the formation of the government faltered, due to differences between al-Sadr and leaders in the coordination framework led by al-Maliki, which called on the Sadrist movement to withdraw with political action, giving the formation of the government to the framework.
shafaq.com