Al-Sadr demands Al-Maliki to quit politics and surrender: He threatened to kill me
Al-Sadr demands Al-Maliki to quit politics and surrender: He threatened to kill me
2022-07-18 06:39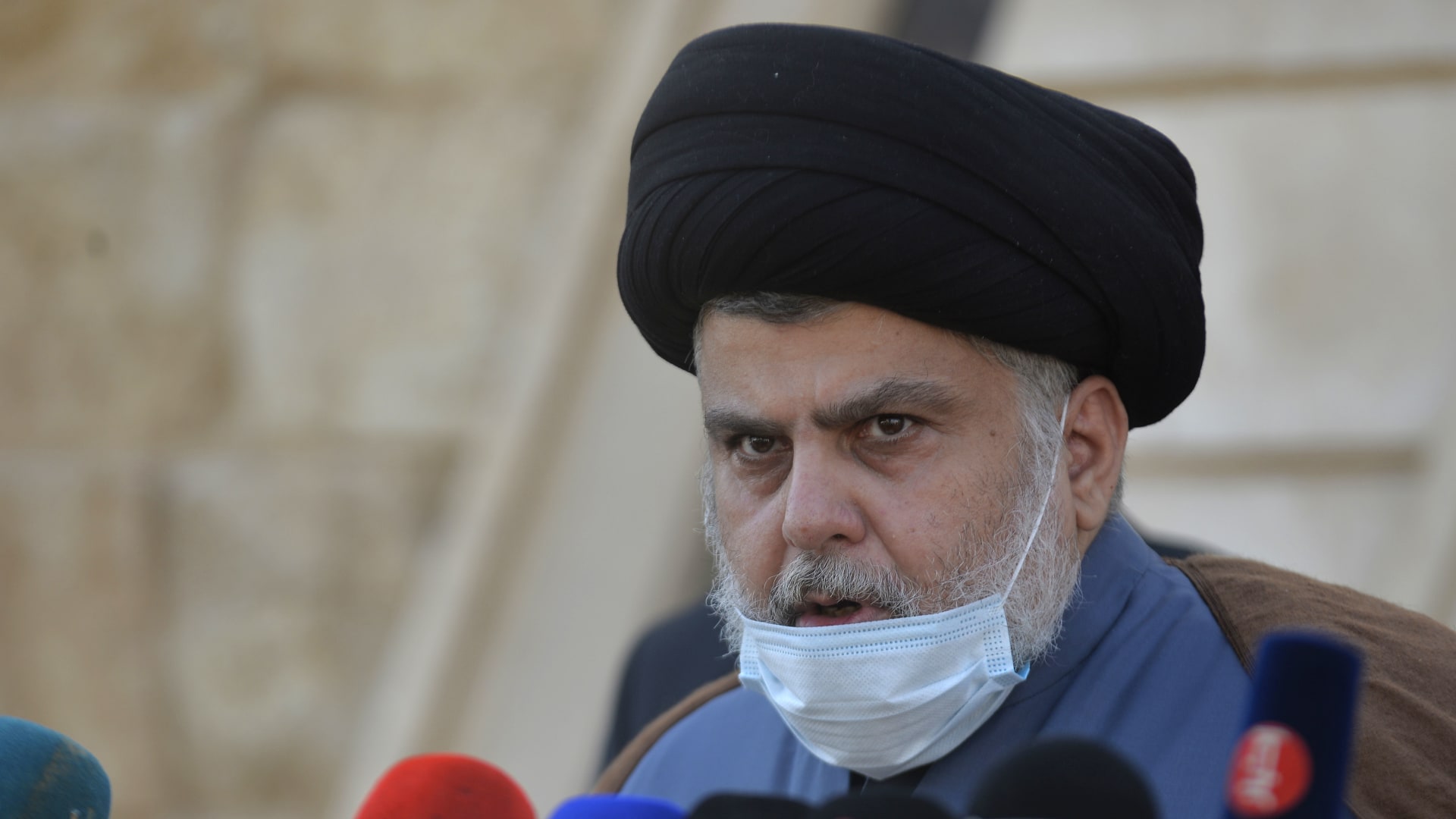 Shafaq News / The leader of the Sadrist movement, Muqtada al-Sadr, demanded on Monday, the leader of the State of Law coalition, Nuri al-Maliki, to quit the political process and surrender himself, following the leaked audio recordings attributed to the latter.
Recorded audio leaks, transmitted by social networking sites, were said to be from Al-Maliki, which show an unprecedented attack by the latter against Al-Sadr and leaders in the Popular Mobilization, as well as an attack on parties and political forces, the army, the police and a number of countries.
Al-Sadr wrote, in a tweet he posted on his Twitter account, that "in my death, there is a feeling of joy and happiness for Israel, America, the terrorists and the corrupt, but it is surprising that the threat comes from (the Dawa Party) affiliated with the al-Sadr family and their chief al-Maliki, and from a Shiite side claiming its demand for the strength of the doctrine." .
Al-Sadr demanded, according to the tweet, "extinguishing the strife through a joint denunciation by the leaders of the blocs allied with him on the one hand, and by the senior members of his clan on the other hand, adding:" and that the denunciation is not limited to accusing me of collaborating with Israel or accusing me of killing Iraqis, but rather the most important of all. This is his attack on the Iraqi security forces, accusing the popular crowd of cowardice and inciting (Shiite-Shiite) strife and strife.
And the leader of the Sadrist movement advised al-Maliki to "declare seclusion and retire from political work and resort to seeking forgiveness, or surrender himself and those who are corrupt to him to the judicial authorities, perhaps it would be a form of repentance for him before God and before the Iraqi people."
Al-Maliki denied, in a tweet on Twitter, published yesterday, Sunday, the leaked audio recordings, saying: All counterfeiting and fabrications will not affect my relationship with building our armed forces and the Popular Mobilization, as they are both the protectors of the homeland and the safety valve of the political process.
shafaq.com