Close to the Sadrist movement regarding Al-Maliki's recordings: He speaks more than that in private meetings
Close to the Sadrist movement regarding Al-Maliki's recordings: He speaks more than that in private meetings
2022-07-17 07:29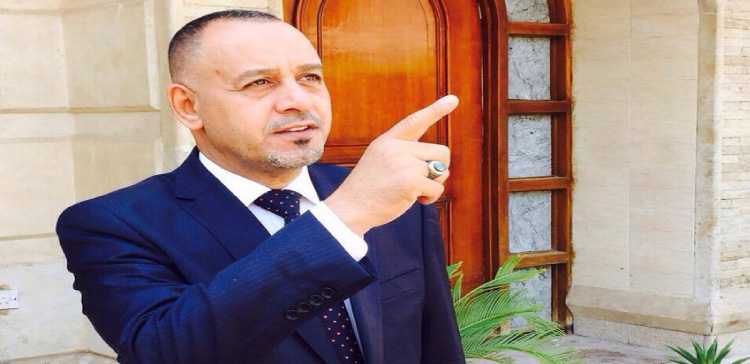 Shafaq News/ The former deputy, who is close to the Sadrist movement, Fattah al-Sheikh, claimed today, Sunday, that the head of the State of Law coalition in the coordination framework, Nuri al-Maliki, speaks in a tone more severe than the audio recordings attributed to him, in private meetings.
The Sheikh told Shafaq News Agency, "The leaked audio recordings of Al-Maliki are correct," adding that "Al-Maliki speaks more than that against the political forces, especially the Sadrist movement, the Sunnis and the Kurds in private political meetings and others."
And that "Al-Maliki is ready to do anything for his return to the prime ministership, and what was mentioned in the leaked audio recordings is very little of the thought and approach that Al-Maliki is working on in order to preserve his political influence and influence in the state and try to return to the seat of power."
A number of lawyers had submitted, earlier today, a request to inform the Iraqi Public Prosecution regarding the recordings attributed to the leader of the State of Law coalition, Nuri al-Maliki, in which he attacked parties and political forces, the army, the police and a number of countries.
The activist and journalist Ali Fadel, who is outside Iraq, had published during the past few days four audio clips attributed to al-Maliki in which the latter charged several leaders and political leaders, led by the leader of the Sadrist movement, Muqtada al-Sadr.
In the last recording, which was published by Fadhil on Saturday evening, the alleged voice of al-Maliki spoke of preparing for armed confrontations in Najaf with supporters of the Sadrist movement, and that he would confront them through armed clan groups, accusing al-Sadr of trying to physically liquidate him.
Last Wednesday, the media office of the leader of the State of Law coalition, Nuri al-Maliki, denied the audio recording attributed to the latter, in which he attacked leaders and political forces, most notably the Sadrist movement and its leader Muqtada al-Sadr.
shafaq.com