World Council: Iraq's gold reserves are stable and represent 8.8%
World Council: Iraq's gold reserves are stable and represent 8.8%
2022-07-10 07:49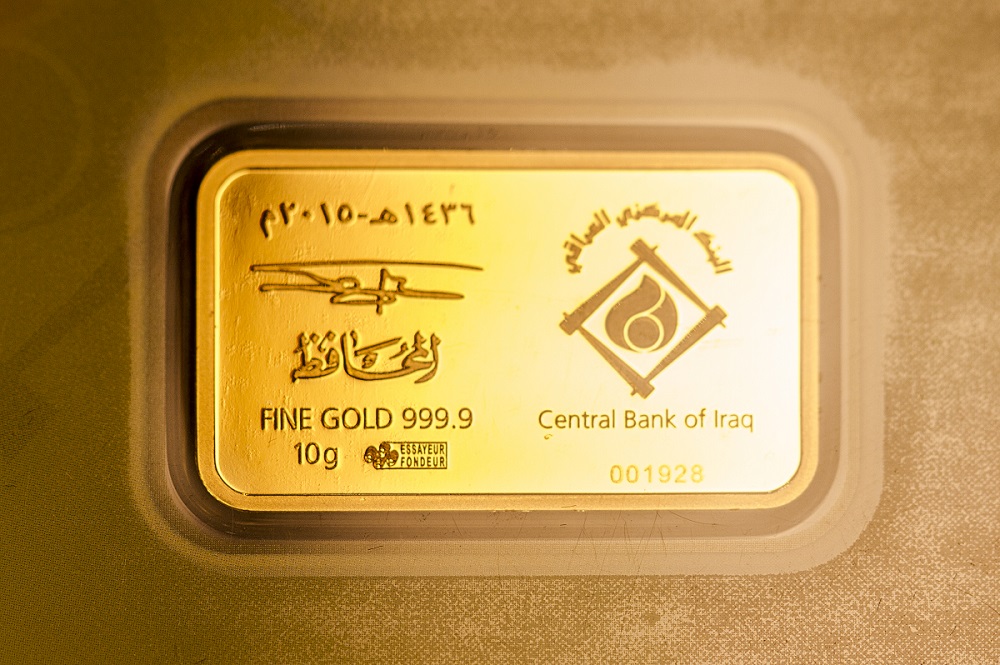 Shafaq News/ The World Gold Council announced, on Sunday, that Iraq's reserves of the yellow metal remained stable during the month of May, indicating that its reserves of this precious metal amounted to 8.8% of the rest of its other reserves.
In its latest schedule for the month of May 2022, which was seen by Shafak News Agency, the council said that "the global central banks added 35 net tons to global gold reserves, which is the second consecutive month of net purchase," noting that "the bulk of the rise is caused by purchases of gold. From Turkey (13) tons, while Uzbekistan continued to buy (9) tons, Kazakhstan bought (6) tons, Qatar (5) tons, and India (4) tons.
He added, "Germany was the only seller this month, as it sold two tons of gold."
He pointed out that "this month, Iraq maintained its 40th global position out of the 100 countries listed in the table with the largest gold reserves, reaching 96.4 tons of gold, which represents 8.8% of the rest of its other reserves."
The council stated that "the United States still sits on the throne of the world's gold-possessing countries with 8,133 thousand tons, followed by Germany with 3,355 thousand tons, then Italy 2,451 thousand tons, while Mauritania ranked 100, with 1 tons, preceded by El Salvador with 1.4 tons."
On June 27, Iraq announced the purchase of new quantities of gold, amounting to approximately (34) tons, an increase of 35% over what was in its possession.
It is noteworthy that the World Gold Council, which is headquartered in the United Kingdom, has extensive experience and deep knowledge of the factors that cause market change, and its members consist of the largest and most advanced gold mining companies in the world.
shafaq.com