The coordination framework discusses the formation of the largest bloc and calls on the Kurds to resolve the issue of the president
The coordination framework discusses the formation of the largest bloc and calls on the Kurds to resolve the issue of the president
2022-07-05 08:01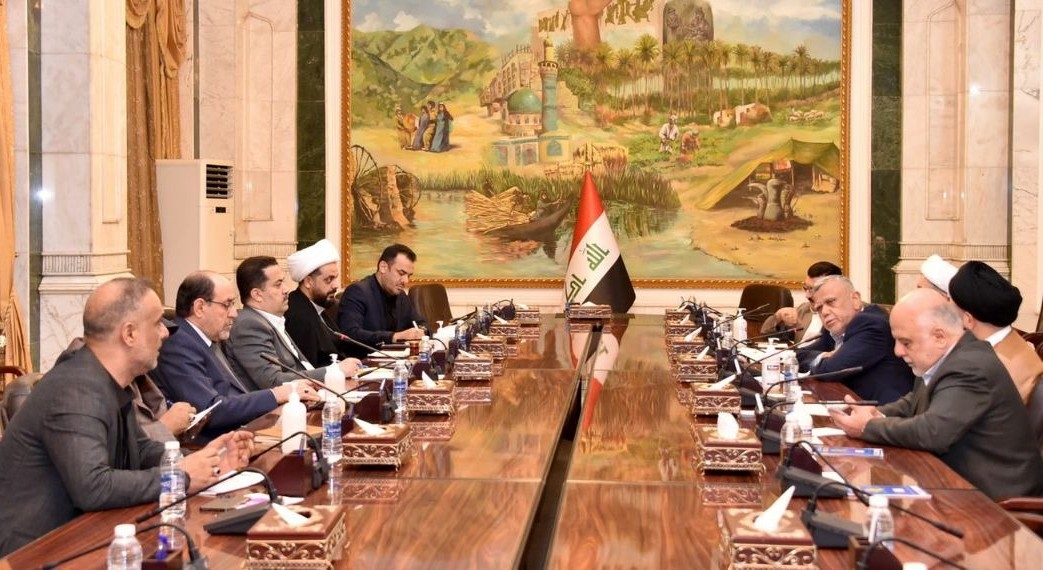 Shafaq News / The comprehensive coordinating framework of the Shiite forces participating in the political process discussed, on Monday, ways to form the largest bloc, which presents a candidate to head the new Iraqi government, while calling on all Kurdish forces to resolve the presidential candidate.
In a statement received by Shafak News Agency, the framework said, "The coordination framework held its periodic meeting this evening, in the presence of all the leaders and heads of the political blocs affiliated with it."
The leaders of the framework reviewed, according to the statement, "the latest developments in the political arena, the latest developments and issues related to the procedures for forming the largest parliamentary bloc and the work of the committees recently formed by the framework, related to the ongoing dialogues with political forces and the preparation of the government program that meets the aspirations of the Iraqi people, and determining criteria and mechanisms for selecting a president Ministers and ministers, in proportion to the importance and sensitivity of the stage, and setting decisive times for this.
The attendees stressed "the importance of stabilizing the political process through the formation of a harmonious government capable of meeting the demands of all Iraqis without exception." The leaders of the framework called on the Kurdish forces to "unify their efforts and work to resolve the presidential candidate for the purpose of completing the remaining constitutional entitlements."
The political forces continue their dialogues among themselves, in preparation for the completion of the constitutional entitlements, represented by the election of a new president of the republic and the formation of the new government, but they are faced with many obstacles that seek to dissolve and liquidate them, especially after the withdrawal of the Sadrist movement's leader Muqtada al-Sadr from the political process, and the resignation of his bloc's deputies from Parliament.
Since the Sadrist bloc's representatives submitted their resignations from the Iraqi Council of Representatives and the withdrawal of the Sadrist movement's leader Muqtada al-Sadr from the political process, the coordinating framework has addressed the task of forming the new government and entered into internal negotiations and dialogues with other political forces, but until now it has not been officially announced that understandings have been reached between the two parties. The blocs lead to the formation of the government.
shafaq.com