Coordination framework: We received six conditions from the Democratic Party and we are looking into the matter of Al-Halbousi
Coordination framework: We received six conditions from the Democratic Party and we are looking into the matter of Al-Halbousi
2022-07-01 07:35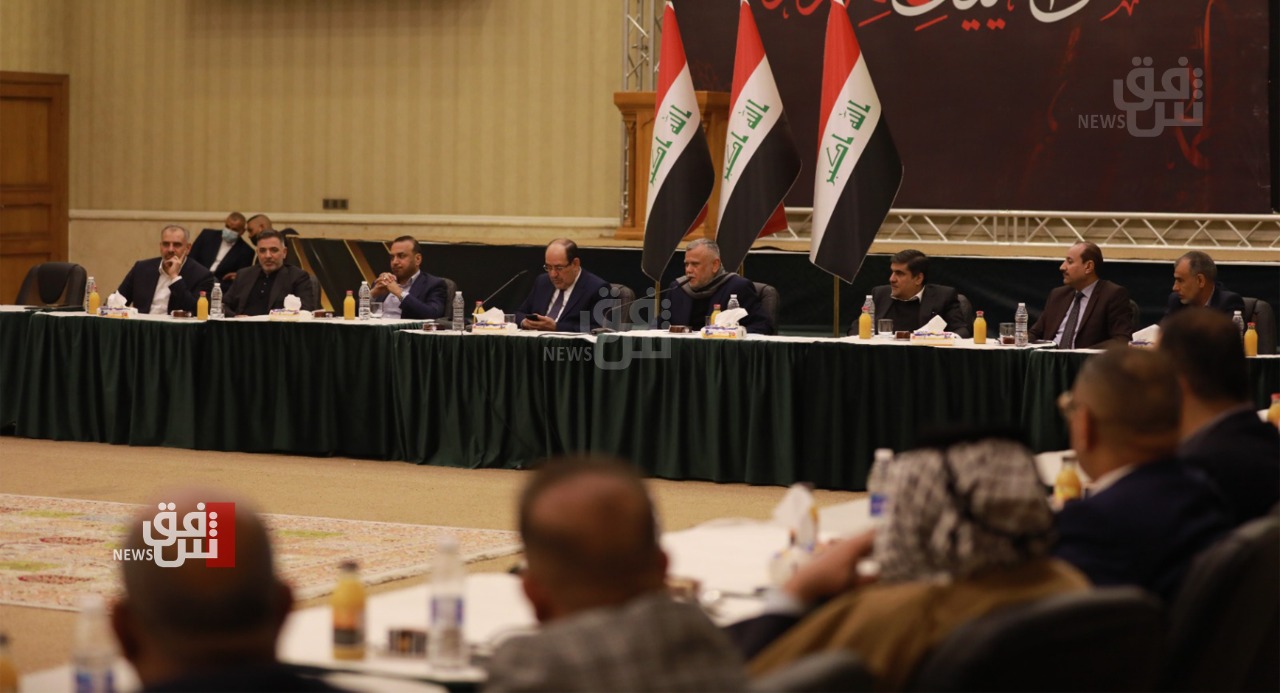 Shafaq News/ The coordination framework revealed, on Thursday, the latest developments of its understandings with the active political forces in the scene, to form the government, while indicating that it still has not reached the level of a final agreement, and is awaiting what the parliament session scheduled to be held after the Eid al-Adha holiday will lead to.
The periodic meetings of the coordinating framework forces resulted in the designation of three important committees, including the "Committee for Writing the Governmental Program" and the "Negotiation Committee", in addition to the Committee for the Management of the File or the Political Decision, which includes the leaders of the forces affiliated with the framework.
Since the Sadrist bloc's representatives submitted their resignations from the Iraqi Council of Representatives and the withdrawal of the Sadrist movement's leader Muqtada al-Sadr from the political process, the coordinating framework has addressed the task of forming the new government and entered into internal negotiations and dialogues with other political forces, but until now it has not been officially announced that understandings have been reached between the two parties. The blocs lead to the formation of the government.
A source in the coordination framework told Shafaq News Agency, that "the framework forces are open to all the active forces in the political scene to resolve the formation of the government, and in line with the requirements of the stage," noting that "most of those forces expressed their interaction with the framework's proposals, and from all components, including the deputies. Independents, although they have not yet defined their compass.
The source added, "All indications confirm the tendencies of the independents to ally themselves with the coordination, and the latter may assign them to nominate a candidate who will compete within a group of candidates for the position of prime minister."
He pointed out that "a coalition led by Parliament Speaker Muhammad al-Halbousi has not yet determined its position, whether in agreement with the framework or vice versa. It is a strong ally of the coordination framework."
He continued, "This behind-the-scenes dialogue was not publicly presented through an official dialogue table," noting that "the Democratic Party is still insisting on implementing its demands (reconsideration of the Federal Court law on the oil file, approval of the oil and gas law, implementation of Article 140, settling the issue of Sinjar, allocating 17% of the budget for the Kurdistan Region, in addition to the allocations of the Peshmerga.
shafaq.com