After the initiative to end the blockage, the independents form a "negotiating body" with "The Framework and Save a Homeland"
After the initiative to end the blockage, the independents form a "negotiating body" with "The Framework and Save a Homeland"
2022-05-15 08:11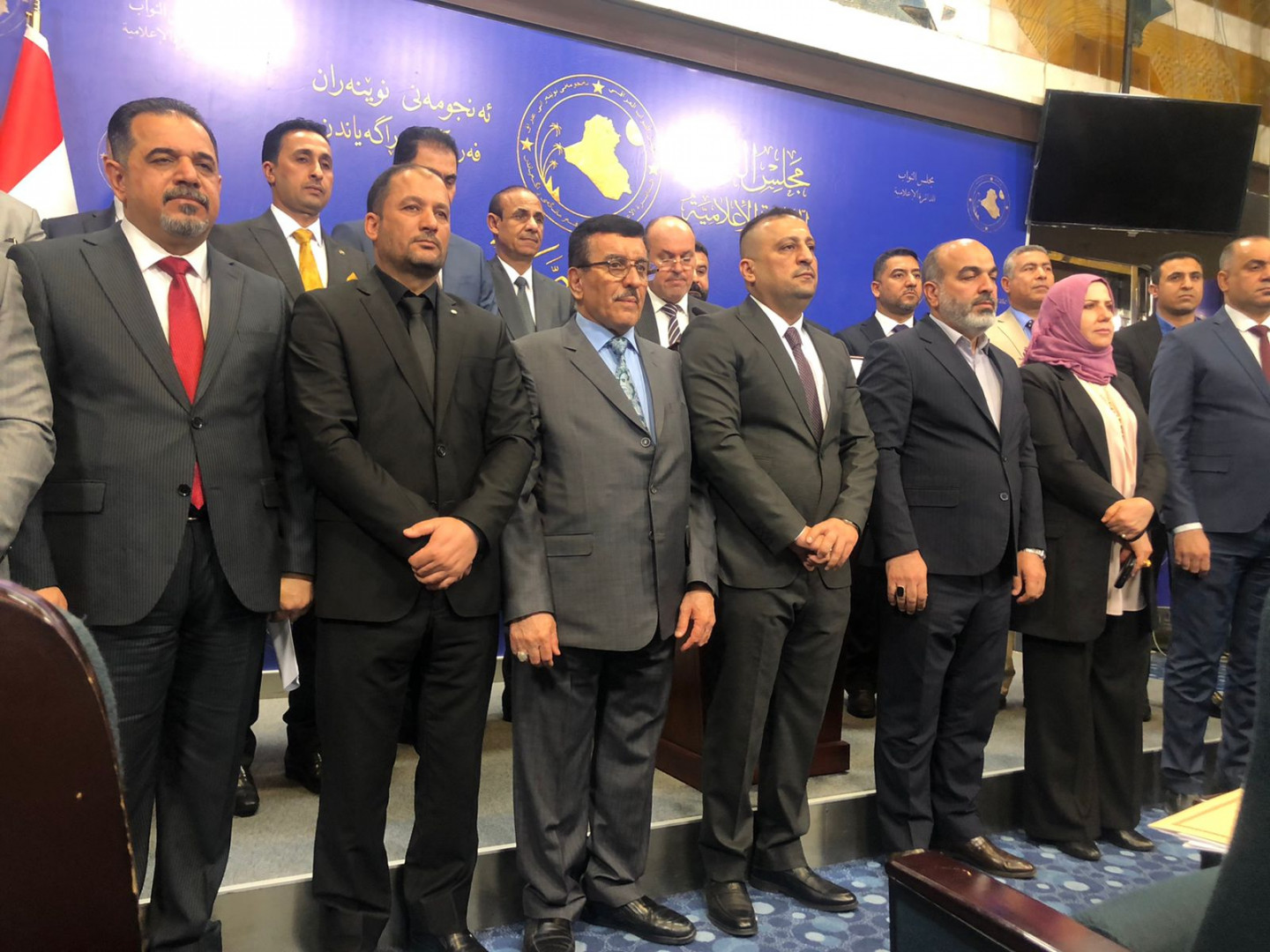 Shafaq News/ The "Independent Representatives" announced on Sunday that they had formed a "negotiating body" to start negotiations with the Shiite coordination framework and the tripartite alliance "Save a Homeland".
Independent MP Hussein Arab said in a statement to Shafak News Agency correspondent, on the sidelines of a press conference, to announce the political initiative of the independent representatives to end the political blockage, that "the independent representatives and the emerging blocs will form a negotiating body to go to the political blocs (the Sadrist bloc, the coordination framework, the Alliance of Sovereignty and the Kurdish blocs). ) to explain their initiative.
He explained that "the independents are determined to solve the crisis and to be a tool for the solution and not obstruct the process of forming the government."
Arab added, "Independent MPs and emerging blocs will not be greedy for the position of prime minister, but after the political blockage, we decided to move forward to resolve this blockage."
Regarding the initiative of the independent representatives that they presented today, Arab said that "the initiative is a roadmap for two initiatives of the owners of the largest social component, and we would like to say that we are a compromise between them," adding that "the independents have drawn up a road plan that we hope the concerned parties (the framework and the current) will proceed with. together to solve the crisis.
And earlier today, Sunday, members of the Iraqi Council of Representatives from the "independents" announced a roadmap to solve the political impasse in the country and form the next government, and it included seven points.
The "Independent Representatives and Emerging Movements" presented their initiative through a press conference held at the Parliament building this evening.
shafaq.com