"Independents" move to sue boycott MPs and demand a role in choosing the "president"
"Independents" move to sue boycott MPs and demand a role in choosing the "president"
2022-05-09 08:16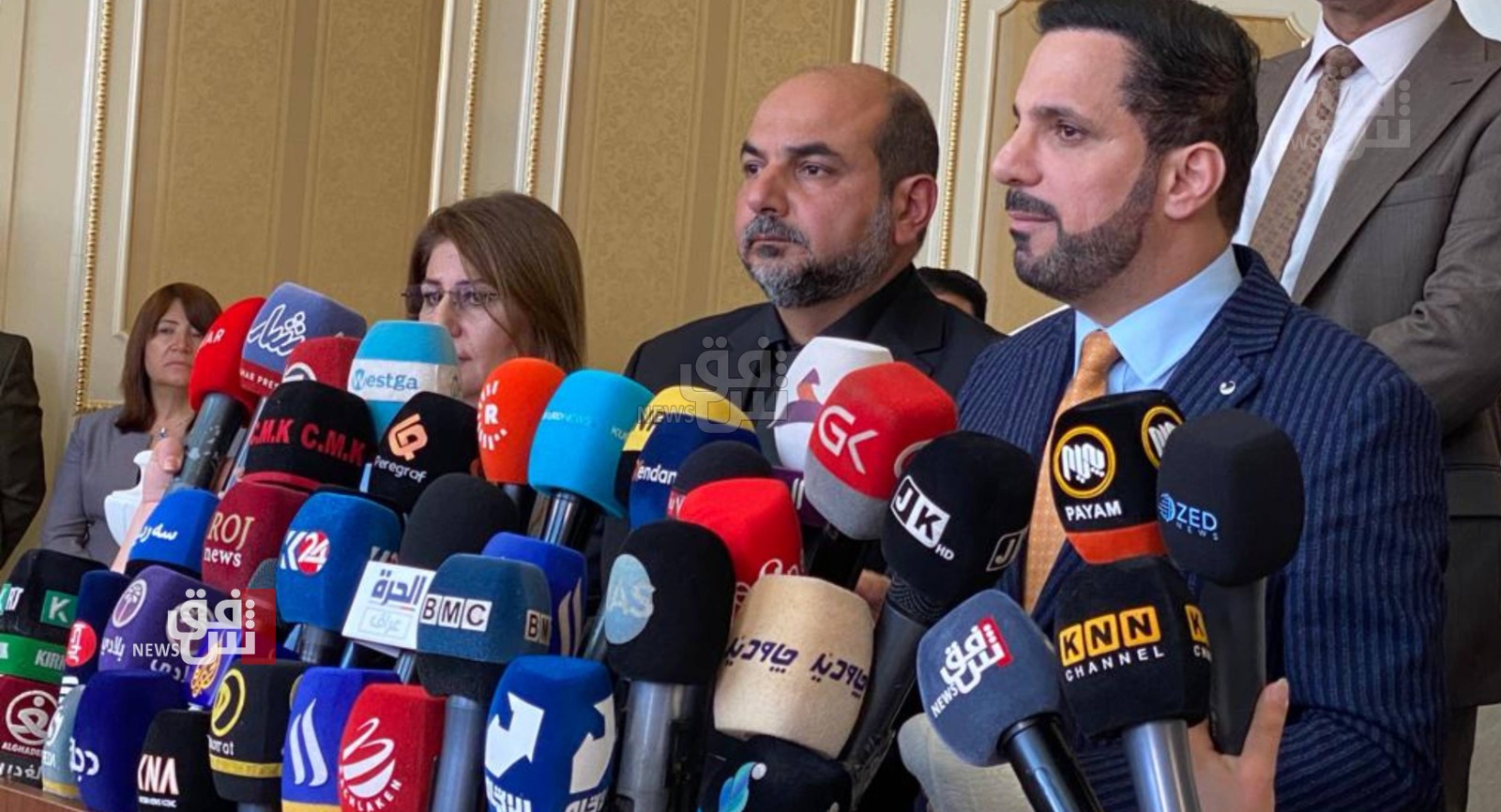 Shafaq News/ An alliance for the people, which includes the extension movement and the new generation, announced on Monday its intention to file a lawsuit with the Federal Court to demand the suspension of the salaries of parliamentarians boycotting parliament sessions.
Shaswar Abdul Wahed, head of the Alliance for the People and the New Generation Movement, said in a press conference attended by Shafak News Agency, "His coalition presented an initiative on April 25, 2022 to activate the parliamentary role and resolve the crisis in light of the current political blockage and Parliament's inability to perform its constitutional duties, and it is committed to that initiative."
He added, "If the paralysis continues in Parliament, we will proceed with filing a legal case with the Federal Court to demand the suspension of the salaries of the boycotting representatives."
Regarding the initiatives of the Shiite Coordination Framework and the Alliance to Save a Nation, which called on independent representatives to form the government and administer the country in the next stage, Abdel Wahed said, "If the current initiatives call for independent representatives to choose the prime minister, we call for the independent representatives to choose the president of the republic as well."
He continued, "We affirm our keenness to communicate with the independent representatives, and that we are fully prepared to support the formation of the government adopted by any independent party, while not participating in it according to four conditions, the first of which is that the person assigned to the prime ministership and each minister in his cabinet be an independent and impartial Iraqi, and that he is not a dual national." .
The second condition, according to an alliance for the people, is that the person in charge presents a realistic government program that touches people's lives and their requirements and addresses the challenges that afflict the Iraqi reality in all areas of life.
The coalition stipulated that the prime minister should not be a participant with the parties of the previous authority and was not part of the quota governments, and that all the political blocs also pledged the independent representatives not to interfere or impose wills, neither in the process of forming the government nor in its management later by the person in charge so that the government would not be a government quota".
The leader of the Sadrist movement, Muqtada al-Sadr, called on Wednesday (4 May) the independent representatives to form the Iraqi government within 15 days after the failure of the framework to form it.
The coordination framework preceded it by one day, and announced the launch of a political initiative that consisted of nine points, accompanied by nine commitments to implement it. The most prominent content of the initiative is to grant the independents the administration of the country, and the renaming of the three presidencies.
shafaq.com