Al-Hikma: The Sadrist movement wants to keep the Al-Kazemi government and control matters
Al-Hikma: The Sadrist movement wants to keep the Al-Kazemi government and control matters
2022-05-08 08:07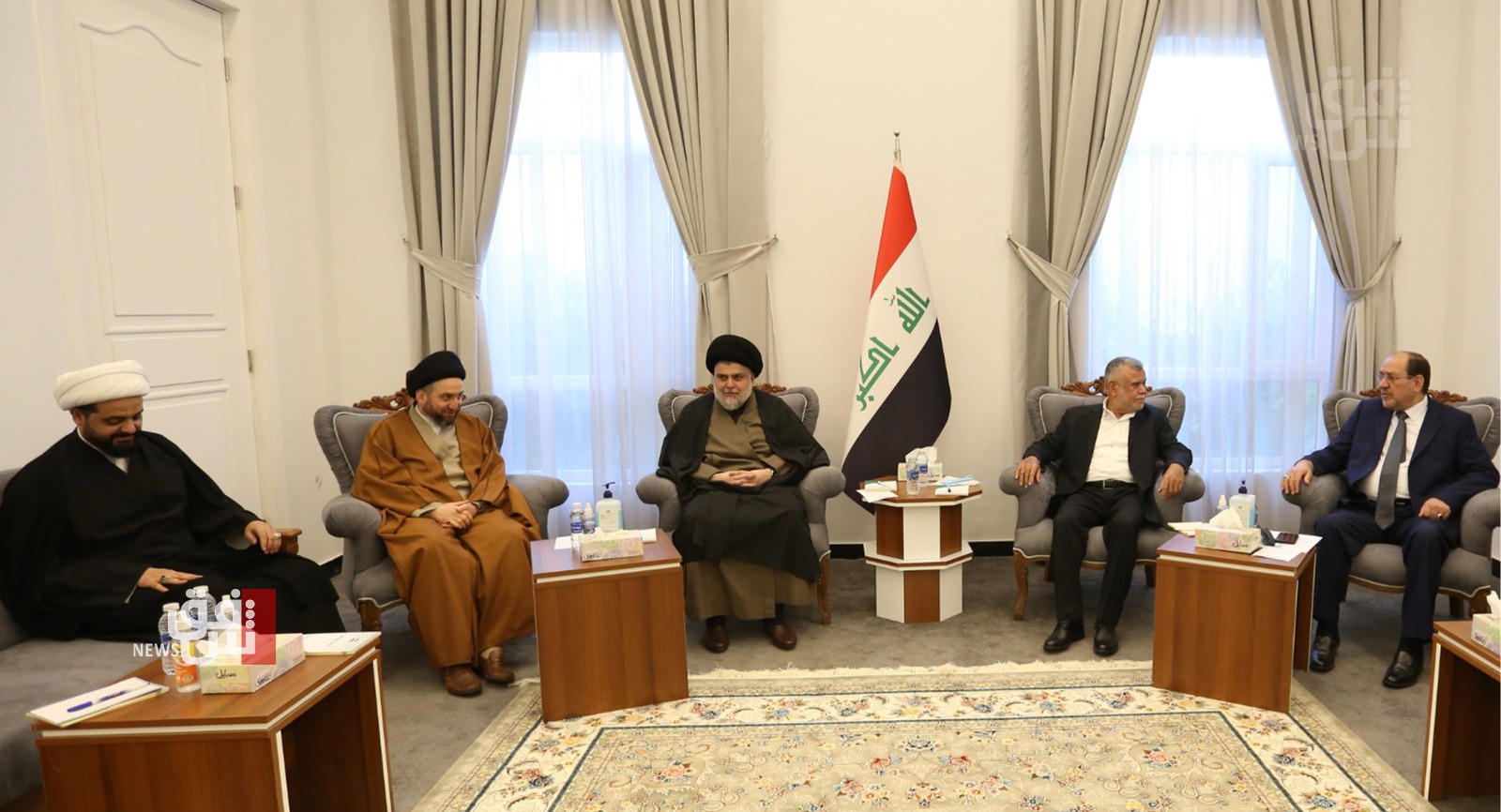 Shafaq News/ The leader of the Wisdom Movement, Rahim al-Aboudi, criticized on Sunday the strategy of the Sadrist movement led by Muqtada al-Sadr, which it is currently using, noting that the movement is working to "close the doors of dialogue to maintain the current government."
Al-Aboudi told Shafaq News Agency, "There is a strategy used by the Sadrist movement, currently aimed at maintaining the government of Mustafa Al-Kazemi, by closing all doors of dialogue and negotiation with the coordination framework."
He pointed out that "the Sadrist movement wants to ensure that it remains in control of the decision-making process during the current and future period."
And Al-Aboudi indicated that "Prime Minister Mustafa Al-Kazemi worked to provide a lot to the Sadrist movement by giving them some important positions in the state, with the aim of obtaining a second term with the support of the Sadrist bloc, and for this the Sadrist movement's strategy is to acquire the political decision in all its aspects, whether governmental or parliamentary." .
On Wednesday, the fourth of May, the coordination framework announced the launch of a nine-point political initiative, accompanied by nine commitments to be implemented, similar in some terms to the previous Al-Hakim initiative.
The leader of the Sadrist movement, Muqtada al-Sadr, also launched two initiatives to form the federal government, one of which announced its failure, which he granted to the coordination framework at the beginning of last April, and the other launched to independent deputies yesterday, Wednesday, giving them 15 days to carry out the task of forming the government in cooperation with the allies in the Triple Alliance (Save a Homeland) from Kurds and Sunnis without the representation of the Sadrist bloc as ministers.
The dispute intensified between the two Shiite poles represented by the Sadrist movement, which won the highest votes in the elections that took place last year, and the coordination framework that includes blocs that expressed their rejection of the election results.
The leader of the Sadrist movement, Muqtada al-Sadr, insists on forming a majority government that seeks to exclude the leader of the State of Law coalition, Nuri al-Maliki, who served as prime minister for two terms.
shafaq.com