An independent bloc announces its acceptance of al-Sadr's initiative to form a "national" government
An independent bloc announces its acceptance of al-Sadr's initiative to form a "national" government
5-5-2022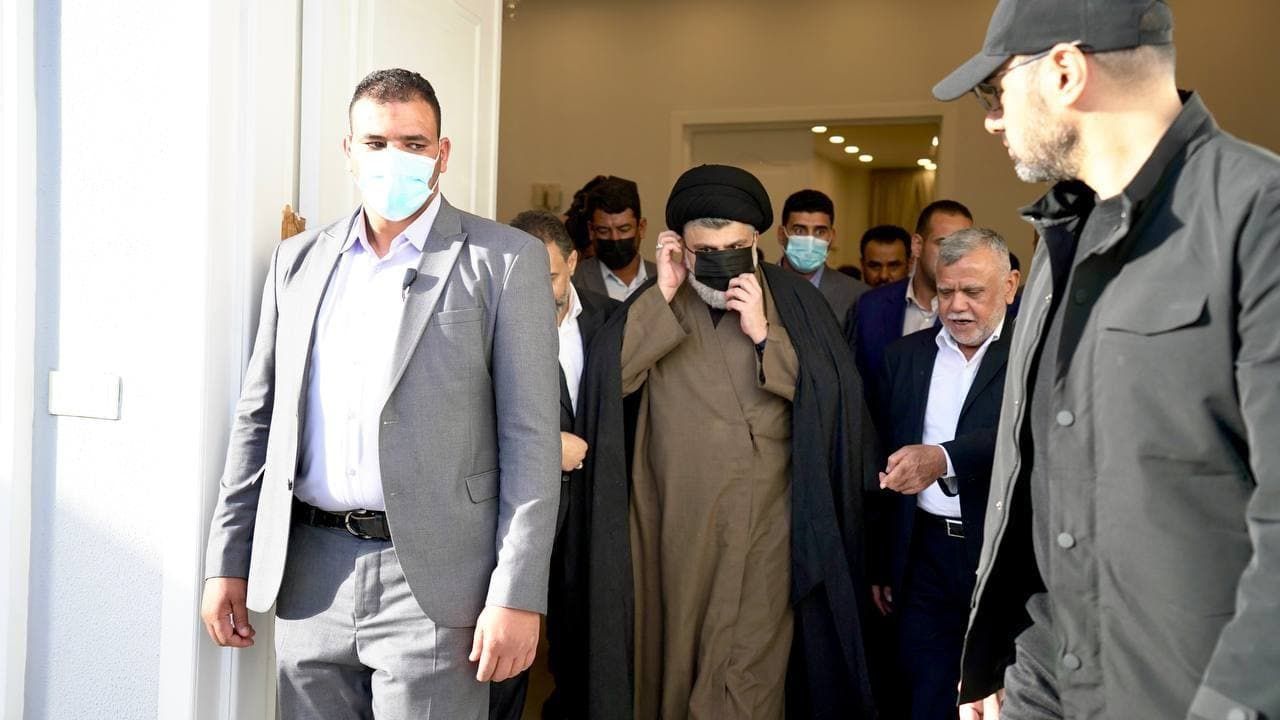 Shafaq News/ An independent parliamentary bloc headed by MP Abdel Hadi Al-Hasnawi announced Wednesday, its acceptance of the initiative of the leader of the Sadrist movement, Muqtada Al-Sadr, calling for unifying efforts to come up with an independent political formation.
The "Independent Iraq" parliamentary bloc said, in a statement received by Shafak News Agency, that it "announces acceptance of Mr. Muqtada al-Sadr's initiative to invite independent parliamentarians to form an independent national government that expresses the aspirations of the citizen and seeks to improve services and rebuild the country," explaining that its acceptance of al-Sadr's initiative comes "out of faith." With national responsibility and to give priority to the public interest and to get out of the crisis of political blockage and to respect the constitutional terms."
The bloc called on "independent deputies, whether from the Independent Iraq Alliance or individual independents, to unite efforts and speak out to form an independent and meaningful political formation capable of developing a solution to the current crisis that the country is going through."
It also called on all political forces to "support the national initiative, renounce differences and not influence independent representatives, whether by threats or threats, and respect the will of the voters, away from partisan and factional interests, because the citizen has suffered a lot as a result of the political blockage and the delay in forming the government, which clearly negatively impacted the rights of the citizen and services." and country building.
Earlier, independent MP Hassan Al-Khafaji revealed to Shafak News Agency that a meeting will be held by the independent representatives next week to discuss the initiatives of the coordination framework and the Sadrist movement and to come up with a solution to end the political blockage.
Al-Khafaji said that "contacts took place yesterday between 35 independent deputies to agree on a formula or agreement to end the political impasse, and it was agreed to hold an important meeting next week for independent deputies to determine their political compass regarding the political initiatives put forward by the most important Shiite poles."
A well-informed political source revealed a great division that arose in the position of the independent representatives following the initiative of the leader of the Sadrist movement, Muqtada al-Sadr, which he launched earlier today.
The leader of the Sadrist movement, Muqtada al-Sadr, had put forward earlier today an initiative calling on independent parliamentarians to form an independent bloc to form the government away from the coordination framework.
It is noteworthy that the coordination framework put forward yesterday an initiative that included some requirements for entering into new alliances to form a government.
shafaq.com