The CIA warns of an ISIS attack on America within 6 months
The CIA warns of an ISIS attack on America within 6 months
2021-10-27 08:32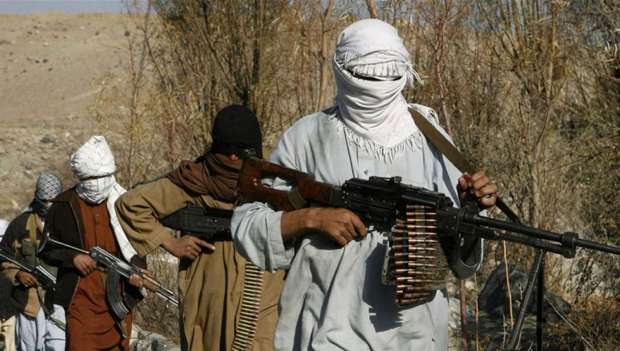 A senior official in the US Department of Defense (Pentagon) told Congress that the US intelligence community estimates that ISIS in Afghanistan may have the ability to attack the United States within 6 months at the earliest, and that it has the intention to do so.
The comments by Undersecretary of Defense for Political Affairs Colin Cale are the latest notice that Afghanistan may still be a serious national security concern for the United States after its two-decade war there ended in defeat in August.
The Taliban that won the war is an enemy of ISIS, which has claimed responsibility for suicide bombings and other attacks, while the Taliban seeks to impose law and order after the withdrawal of US forces .
This included bombings targeting the Shiite minority as well as the beheading of a member of a Taliban armed group by ISIS in the eastern city of Jalalabad.
Cale said in testimony before the Senate Armed Services Committee that it was not yet clear whether the Taliban had the ability to fight the group effectively after the US withdrawal in August.
The United States has fought the Taliban and has also struck groups such as ISIS and al-Qaeda.
He said, "Our assessment is that the Taliban and ISIS-Khorasan Province in Afghanistan are ferocious enemies. Therefore, the Taliban have a strong motive to go after ISIS-K. And I think their ability to do so has yet to be determined."
Cale estimated the number of ISIS-K fighters at "a few thousand".
Acting foreign minister in the new Taliban government, Amir Khan Muttaki, said his government would address the threat from Islamic State militants. He also said that Afghanistan would not become a base for attacks on other countries.
Cal noted that al-Qaeda in Afghanistan presents a more complex problem because of its connection to the Taliban. It is this connection that caused the US military intervention in Afghanistan in 2001 after the September 11 al-Qaeda attacks on New York and Washington. The Taliban had provided shelter to al-Qaeda leaders.
Cal said that within "a year or two" al-Qaeda could regain its ability to launch attacks on the United States outside Afghanistan.
Cal stated that the goal is to undermine these groups so that neither ISIS nor al-Qaeda has the ability to attack the United States.
However, US officials privately warn that monitoring and undermining groups like Al Qaeda and ISIS is very difficult given the absence of any forces in the country. Drones capable of striking al-Qaeda and ISIS targets are being launched in Afghanistan.
shafaq.com