Al-Kazemi reveals that he was under pressure to release "corruption whales"
Al-Kazemi reveals that he was under pressure to release "corruption whales"
2020-11-17 08:18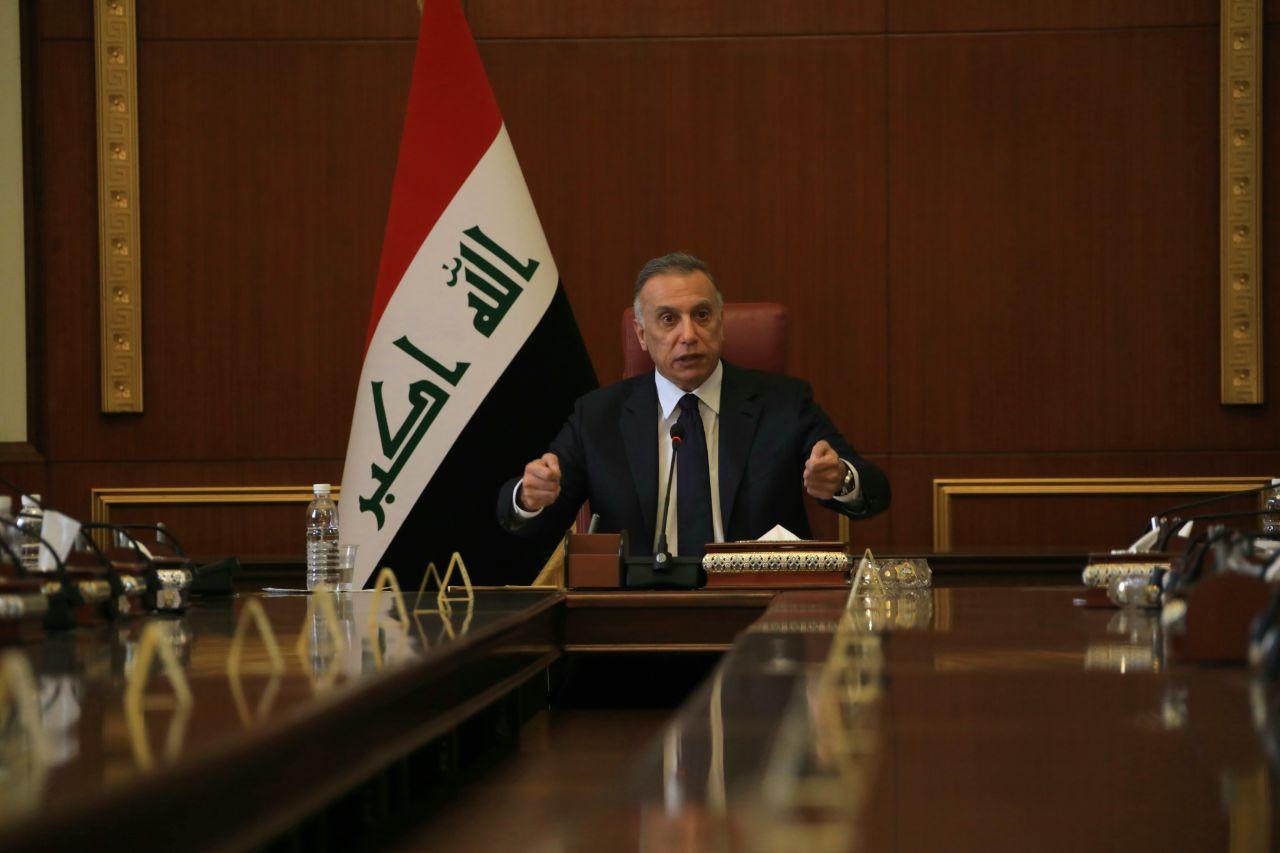 Shafaq News / On Tuesday, the Iraqi Prime Minister, Mustafa Al-Kazemi revealed that he was under pressure to release those he called "corruption whales."
"The people, the religious authority and the political blocs ask me to fight corruption," Al-Kazemi said in a press conference after heading the weekly meeting of his government in Baghdad.
He added that he faced pressures from unidentified parties after the arrest of a number of corruption suspects, indicating that the pressure parties were calling for the release of "corruption whales."
Al-Kazemi noted that "some people are passing incorrect information about the torture of these corrupt people to human rights."
During the formation of his government last May, Al-Kazemi pledged to fight widespread corruption in the joints of the state, and is considered a major reason for the failure of successive governments to improve the country's conditions, despite the large financial revenues from the sale of oil.
The fight against corruption was at the top of the demands of massive protests that Iraq witnessed over a whole year, starting from October 2019.
Iraq is among the most corrupt countries in the world, according to Transparency International's index over the past years.
Regarding the elections, Al-Kazemi said, "There was a meeting between the three presidencies, in the presence of the head of the Supreme Judicial Council and the High Electoral Commission, regarding holding the elections."
He added that his government had drafted a bill to secure funding for holding the elections on the date set on June 6.
Al-Kazemi indicated that the Electoral Commission was the first to be affected by the borrowing law for not allocating funds to it.
Regarding the strategic dialogue with the United States of America, Al-Kazemi said, "I went to Washington and agreed with the officials on the redeployment of forces abroad, and for the forces to leave the military bases."
He added that "the strategic dialogue team continues its meetings to reach a final formula on the American withdrawal from Iraq."
shafaq.com