US delegation to Abadi: We recommend "loading" Maliki responsibility for the tragedies of the past era
US delegation to Abadi: We recommend "loading" Maliki responsibility for the tragedies of the past era
Tuesday, November 28, 2017 at 10:35 am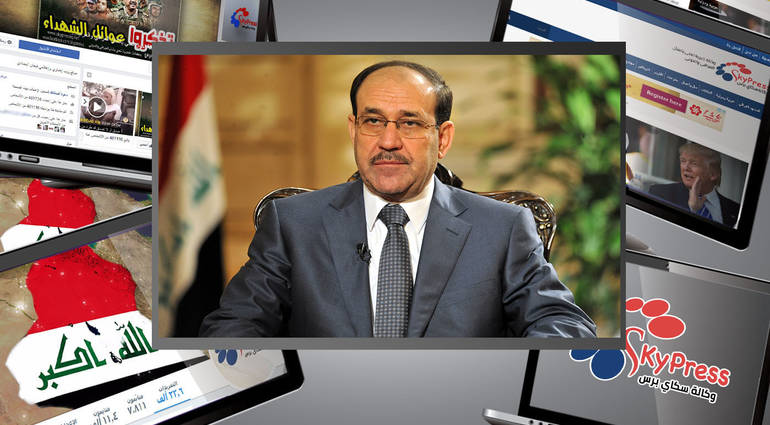 Baghdad / Sky Press
In the view of US delegations, it is necessary to hold the former Prime Minister Nuri al-Maliki responsible for the "tragedies" of the past era, where the advice of Prime Minister Haider Abadi, the need to implement this.
"American delegations have been given a" package of advice "on how to manage the" war on corruption "with a strategy that ensures" victory over the corrupt "on the one hand, and" empties his adversaries from the periphery, "the report said. In the first stage, it is easier for him to end them politically »on the other hand.
The sources added that the "advice" does not stop at this point, but sources go on to say that the delegations see the money in the corrupt, from the opponents of Abbadi, a threat to the latter, they must be recovered in the context of draining the sources of their strength, "asserting that the era The past, with their tragedies and hopes, must be carried to a specific point (in reference to al-Maliki), with the escalating talk about the fall of Maliki's paper to the American media to open a new page in the history of Iraq, while avoiding the Iranian administration concerned with the Iraqi file to adopt this view on « The most prominent «allies in Iraq».
The newspaper pointed out that "the intersection of the" war against corruption "with the internal political calculations and regional forces on Baghdad to wait until the completion of the Iraqi forces to liberate the entire territory of the organization is calling," indicating that "this wait will be paid by the various political forces affected and beneficiaries alike) In terms of political investment) to get around Abadi in his battle, but there are two different opinions. "
skypressiq.net