Abadi refutes the information reported the return of American advisers to government ministries
Abadi refutes the information reported the return of American advisers to government ministries
Wednesday 03 May 2017 at 9:24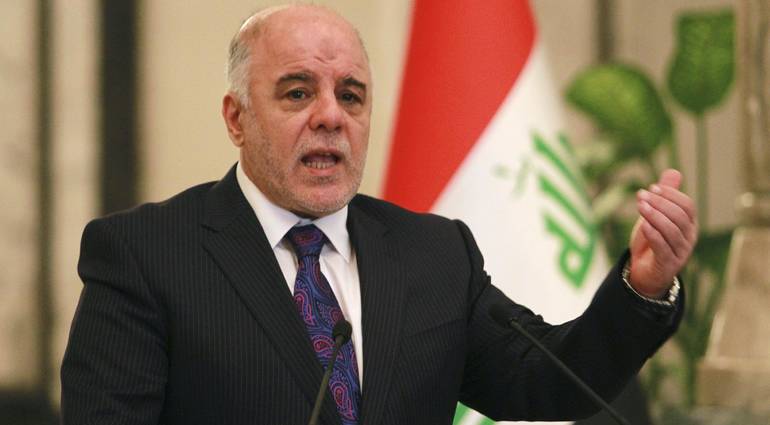 BAGHDAD / Sky Press:
Refuted Iraqi Prime Minister Haider al-Abadi, the information that had been reported the return of American advisers to the Iraqi government ministries.
During his press conference weekly attended by "Ska Press", and in his answer to a question face to him by a journalist about the return of American advisers said al-Abadi, said that "from the launch of these statements is that liar who lives outside the country and handed over many of the Iraqis to the former regime," without he calls.
He added, "There is no US adviser on the ground," he asked, saying, "We live in a time of things are all clear and open as you know."
Abadi said with a broad smile, "Atoni Thi eyed blue eyes of any ministry find one", referring to the American advisers.
skypressiq.net