Maliki is waging a new war against "reforms Abadi"
Maliki is waging a new war against "reforms Abadi"
Posted 28/10/2015 01:42 PM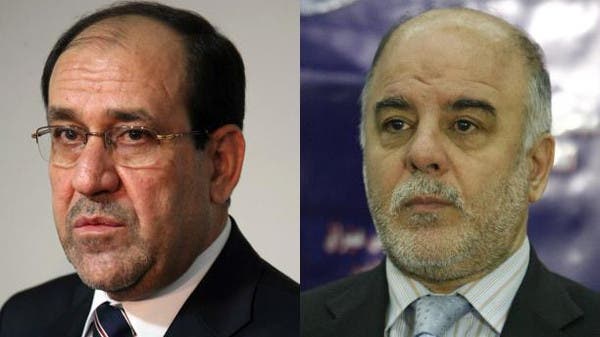 Coalition calls himself "the rule of law announced" withdrawal of the mandate of Iraqi Prime Minister Haider al-Abadi.
He said the coalition led by former Iraqi Prime Minister Nuri al-Maliki "We are members of the coalition of state law already supported us Government Haider al-Abadi since the first day of its formation last year and stood with full force to its part to help overcome the financial, military and security crises plaguing the country and threaten the unity and sovereignty, and did not recorded on the coalition during the past period that the general policies of the Government of the internal and external viewer. "
The statement added, "We have also supported the Ministerial limbering packages and reforms announced by Abadi, despite the observations that we had in order to avoid entering into political confrontations may benefit the organization Daash and its allies."
However, the statement, "but unfortunately, that Abadi rejected the principle of consultation with the State of Law bloc and other political blocs including exacerbating the general situation in the country is a threat of catastrophic incidents in the next phase."
He said that the coalition of Iraqi Prime Minister Constitution and laws in force exceeded under the reforms with the Supreme religious authority has stressed the need not to skip the Constitution and the laws in the implementation of reforms that we believe should be the slogan and useful. "
The statement said that 'the announcement of the new salary scale came to present further evidence to insist on the lack of consultation with political partners in the case of interest to the lives of millions of the sons of the Iraqi people with the belief that the new peace poses a serious threat to the middle class, which is the base engine in the community. "
He accused the coalition Abadi, following the lack of consultation on what the impact of the war against terrorism through financial, logistical and armament policy decisions.
altahreernews.com