Zebari becomes president after a week..KDP: Political forces lead "demonstrations" against the party's candidate
Zebari becomes president after a week..KDP: Political forces lead "demonstrations" against the party's candidate
2022-01-31 09:06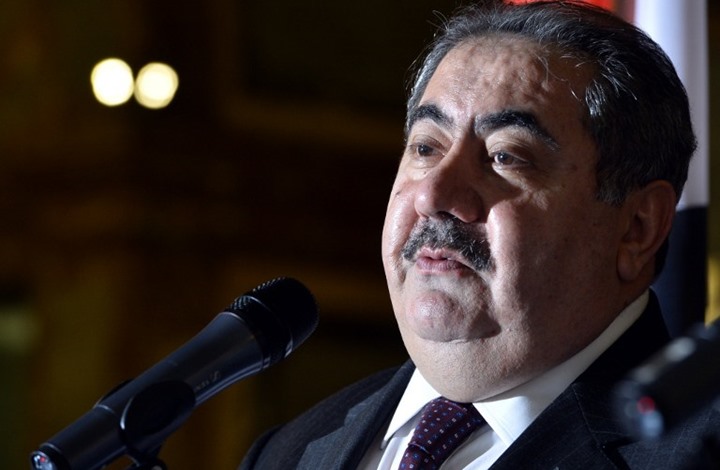 Shafaq News/ The Kurdistan Democratic Party, led by Masoud Barzani, commented today, Monday, on the demonstrations taking place in some areas of the capital, Baghdad, rejecting the candidacy of Hoshyar Zebari for the post of President of the Republic.
While another member of the Kurdistan Democratic Party confirmed that the party's candidate, Hoshyar Zebari, will become president of the republic after a week with a parliamentary majority, according to political understandings and agreements.
The leader of the party, Shawan Muhammad Taha, told Shafak News Agency, "These demonstrations are not popular, but rather there are political parties that stand behind these demonstrations, and the elements of these demonstrations are from the brigades of the Presidency of the Republic, and we know them well that they are driven by those who lead them and who pays them."
And Taha indicated that "Tahrir Square in central Baghdad is the square of the October martyrs, and the political parties have no right to exploit this square and transfer political differences to the Martyrs' Square, which had an important role in changing the political reality by changing the government as well as holding early elections."
A number of individuals gather in areas near the Green Zone in the capital, Baghdad, carrying banners expressing their refusal for the Kurdistan Democratic candidate to assume the post of President of the Republic.
for his part; A member of the Kurdistan Democratic Party, Bankin Rikani, who is a member of the delegation negotiating the formation of the new government, told Shafaq News Agency, "More than 200 deputies will vote for our candidate Hoshyar Zebari in the next parliament session after a week, according to agreements and understandings with the allied political forces, most notably the Sadrist movement and the Sunni forces." By an absolute majority, if not unanimously.
He added that "parties of the coordination framework, except for the political side, tend to favor Hoshyar Zebari from the rest of the competing candidates because of his political experience and acceptance by all forces and parties over the past years."
Today, Monday, the Iraqi parliament announced the names of 25 candidates for the presidency.
But the competition is limited to Zebari and his rival, the Patriotic Union of Kurdistan, the current president, Barham Salih, during the parliament session on February 8.
shafaq.com