To pass one of their candidates..a framework delegation heads to Al-Hanana to discuss the mechanism for the nomination of the Prime Minister
To pass one of their candidates..a framework delegation heads to Al-Hanana to discuss the mechanism for the nomination of the Prime Minister
2022-03-12 06:57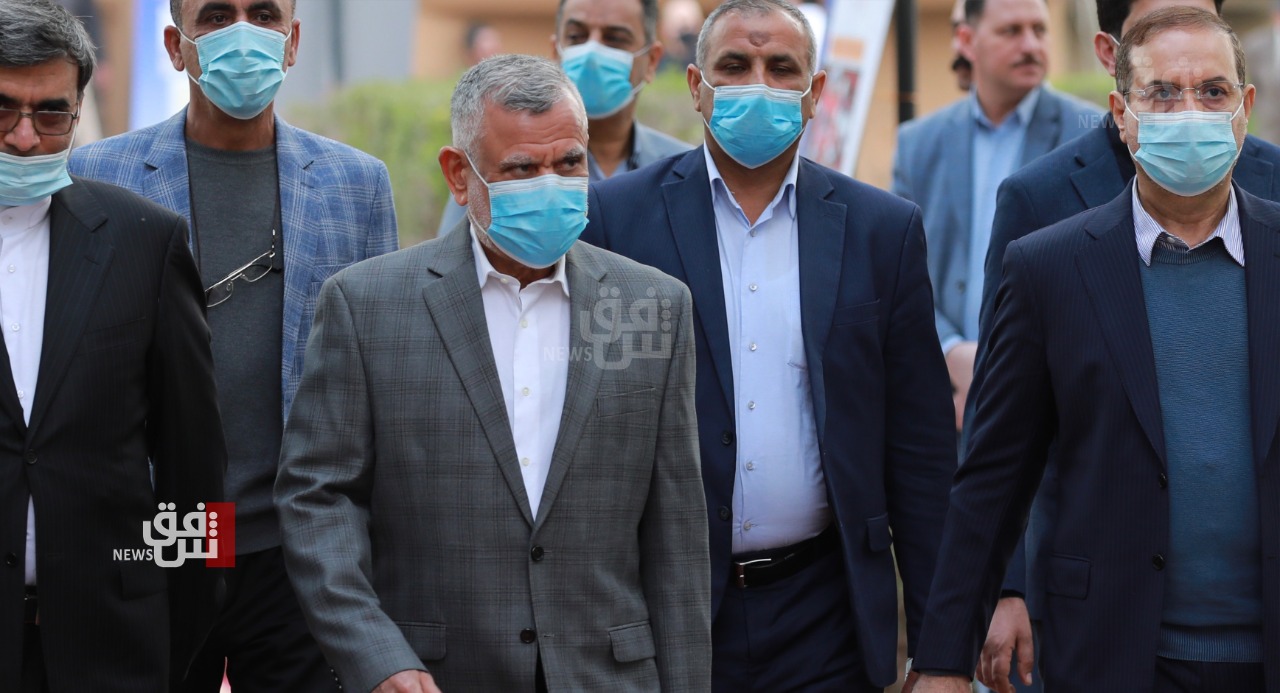 Shafaq News/ A delegation from the Shiite coordination framework intends to go to Najaf governorate on Saturday, to meet with the leader of the Sadrist movement, Muqtada al-Sadr.
The spokesman for the State of Law bloc, Bahaa El-Din Al-Nouri, told Shafak News Agency; "After the communication between Muqtada al-Sadr and Nuri al-Maliki, there is a delegation of the leaders of the coordination framework that will go in the coming hours to Najaf to meet al-Sadr."
He pointed out that the delegation will be headed by Hadi Al-Amiri and the membership of Faleh Al-Fayyad and others," noting that Al-Maliki is not among the delegation.
And he indicated that "the delegation will discuss many political files and will discuss the formation of the largest bloc, the selection of the prime minister, the form of the next government, and the administration of the state."
The leader in the Shiite coordination framework, Ali Al-Fatlawi, told Shafak News Agency earlier today; "The leader of the Sadrist movement, Muqtada al-Sadr, officially put forward the name of Jaafar al-Sadr as a candidate for prime minister during the next stage, and we, in the coordinating framework, have no objection to this nomination, but we also have candidates for this position."
and between Al-Fatlawi; "The coordinating framework has candidates for prime minister, most notably (Haider al-Abadi, Qassem al-Araji, Muhammad Tawfiq Allawi, Abdul-Hussein Abtan), and others. Therefore, there must be competition between these candidates and the candidate of the leader of the Sadrist movement. This matter must be in agreement and consensus among all parties. The forces of the Shiite political house.
An informed source told Shafak News Agency yesterday, Friday; The meeting of the Shiite coordination framework witnessed the discussion of the Sadrist bloc candidate Jaafar al-Sadr and the mechanism of passing it in one basket.
The source indicated; That the meeting did not object to Jaafar al-Sadr assuming the position of prime minister, but rather supported it.
source added; Parties in the coordinating framework have proposed the name of al-Maliki to be a deputy prime minister in the next government.
The Shiite Coordination Framework held a meeting earlier today, Friday, at Hadi Al-Amiri's house, a day after Muqtada Al-Sadr's phone talks with Nuri Al-Maliki, which melted the ice of the rift between the framework and the Sadrist movement, which caused the passage of the new government to falter.
A political source told Shafaq News Agency, that the meeting will be attended by Al-Maliki and leaders in the framework, to discuss the details of the phone call with Al-Sadr, and subsequent developments in the political scene.
shafaq.com